The most important elements affect the cost of microblading in Toronto
Eyebrows have quickly become the most desired facial characteristic. However, not everyone is born with a perfect arch, and some are still healing from their days of over-tweezing. Luckily, microblading may provide you with the bold brows of your dreams. Microblading in Toronto is the method of creating the appearance of hair by placing microscopic, semi-permanent tattoos in the eyebrow area. The end result is fuller-looking, perfectly shaped eyebrows, and you don't have to fill them in on a regular basis to achieve the popular full-brow appearance.
Read more: How much does microblading cost?
How much does microblading cost?
The microblading in Toronto procedure is classified into two sessions, or stages. The first appointment is the actual microblading, which normally lasts around 2-3 hours, and the second appointment is the touch-up, which is done every 4-6 weeks and therefore only takes about an hour.
The actual microblading in Toronto procedure begins with brow mapping, which is a technique used to assess the size, breadth, and depth of the eyebrow in order to prepare it for the treatment. The purpose of the touch-up session, as the name implies, is to fine-tune or refine any aspect of the first operation. It can also fix any problems or make any changes that the customer requests. So, if you want to improve on the first result, you can easily tweak or change it during the touchup process. The cost of performing these two steps of microblading depends on many different factors.
What Factors Influence Microblading Costs in Toronto?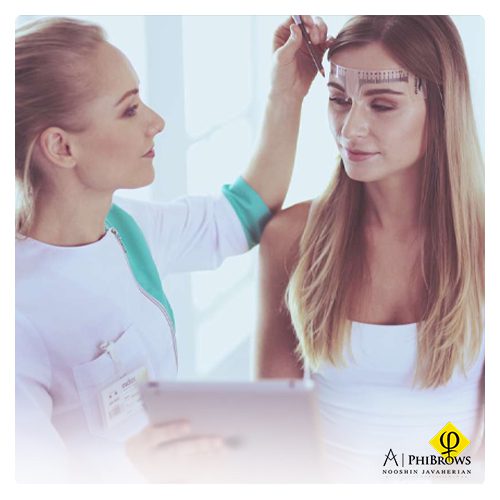 There are several factors that influence how much microblading costs. Here are some of the most notable:
Location
The location of the clinic where the operation is performed is one of the first important contributors to the procedure's cost. According to their client and their experience with this process, different locations prefer to offer different costs. In Canada, in particular, the cost of microblading in Toronto differs depending on the city in which it is performed. The cost of this operation is significantly higher in Toronto than in other cities.
Competition
When determining the cost of microblading in Toronto, local competition is essential. According to research, the pricing of the few salons in a town will probably be comparable. The typical cost of microblading can vary significantly in an area where there are several salons offering the procedure, with Master Artist procedures costing twice or even treble what treatments performed by less well-known artists cost.
Tools and equipment
Materials used by the artist also have an effect on how much microblading costs. Higher-quality tools and pigments are more costly than lower-quality ones. Additionally, your eyebrows will grow out better and last longer as a result.
The price of microblading increases, though, in direct proportion to how much the artist spends on supplies.
experience and reputation of the artist.
The possibility of an artist making a mistake or performing poorly is minimal if they have done several pairs of brows. The cost of microblading will be higher if the artist has worked on many clients and has several before-and-after photos to show off. A musician becomes more well-known as their talent increases. Furthermore, prices rise when a person's services are in high demand. In light of this, the artist's reputation is also crucial.
Does microblading hurt?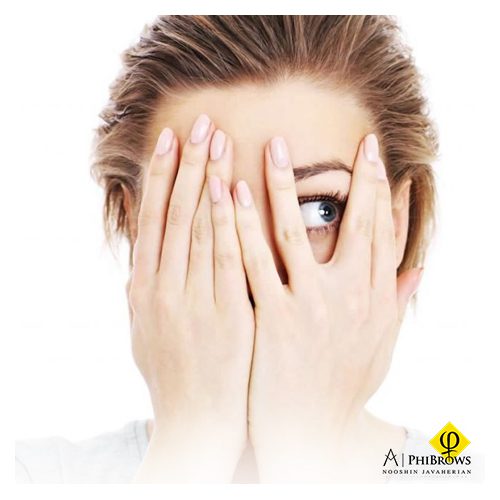 When you have thin or light-colored brows or if you suffer from one of the various medical problems causing eyebrow hair loss, such as alopecia, microblading may appear to be a dream come true. Microblading is a semi-permanent makeup tattoo procedure that fills in thin brow regions to create the appearance of naturally larger brows. A bladed instrument is used to apply a line of semi-permanent pigment under the skin. Microblading in Toronto creates a natural-looking, feathery brow, and the results can last up to three years, but touch-ups are required every 18 months.
Read more: Does microblading hurt?
Is Microblading in Toronto Painful?
Yes, cosmetic brow treatments such as microblading are rather uncomfortable procedures. However, specialists employ a variety of gels and lotions to alleviate discomfort. It is not a permanent operation and lasts between 1 and 2 years, based on skin type and technique employed. You can complete your tattooing operation with ease if you choose the finest method and an experienced tattoo artist.
Since it is semi-permanent makeup, it is common for individuals contemplating microblading in Toronto to be worried about pain. The great news is that it is not a painful experience. Most patients who have microblading performed experience just a little pressure or pain during the treatment. It is usually considerably less painful than a traditional tattoo, but bear in mind your own specific pain tolerance.
What You Can Expect
Once you've decided on the form and style of your brows, a numbing lotion will be applied to the area for 20 minutes. While you wait for the numbing cream to take effect, choose the color pigment that is most appropriate for your skin tone and hair color. During the process, a secondary anesthetic is given to manage the sensation and ensure that it is as painless as possible.
How long does it normally take?
After waiting for the numbing lotion to take effect on your skin for twenty minutes, the microblading in Toronto procedure itself is far faster than a traditional eyebrow tattoo procedure. It usually takes 90 minutes to 2 hours, depending on the style you want as well as how much microblading you require due to brow thinning or a lack of eyebrow hairs. The process of applying hair strokes and shading usually takes 45–90 minutes.
Is aftercare painful?
After the microblading in Toronto treatment, you should expect some pain in the eyebrow area over the next few days as it heals. Because it is a semi-permanent tattoo, expect some scabbing and peeling of the area. You will be offered aftercare recommendations that must be followed in order for your eyebrows to heal properly, as well as any pain and discomfort to be minimized.
This typically entails not letting the area wet for about a week and administering a cream or lotion to it. It is usual for the area to feel bruised and painful shortly after the procedure, and it may seem red. For at least a week, avoid using aggressive skincare products and refrain from applying makeup to the affected region. You must also avoid exposure to direct sunlight and tanning beds.
Choosing the Best salon
Keep in mind that the level of discomfort and pain you may experience will be determined by the microblading service you select.
At Canada Permanent Makeup, we make a great effort to make the treatment as painless and comfortable for you as possible. For microblading, we exclusively use high-quality, hypoallergenic pigments, and all needles are properly sanitized and single-use. We provide high-quality microblading in Toronto while rigorously adhering to different safety procedures and tests to safeguard all of our clients and guarantee that you receive the finest results.
How Long Does Microblading Last?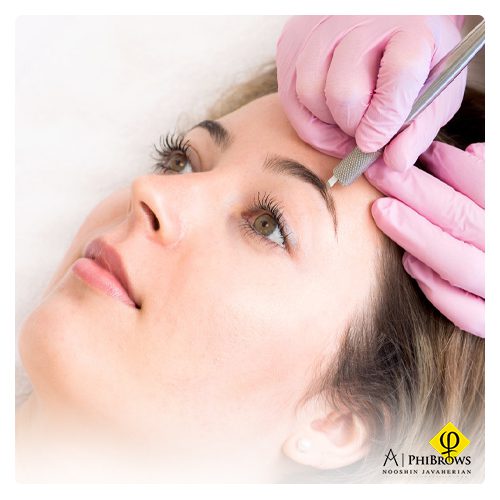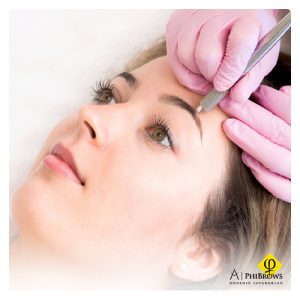 Many people all around the world now use microblading to improve their brows. It can do magic for anyone's brows: maximum volume, changed arches, sparse or bald areas concealed, or full brows made from scratch for people suffering from alopecia or other illnesses. Another reason microblading in Toronto is so trendy is that it is extremely durable.
Microblading is a semi-permanent makeup process. That means it will last a long time, maybe 12 to 18 months, but not forever. Here's how it works. The treatment is divided into two stages. During the initial session, the microblading artist will make tiny slits into your skin using ultra-thin blades. They then deposit pigment into the incisions to produce a complete, natural brow. You return 6 to 8 weeks later for the next appointment. This will help to extend the life of your results. With both sessions and healing time, the ultimate and greatest results will be observed in around 3 months.
Read more: How Long Does Microblading Last ?
What Factors Affect Microblading in Toronto Last?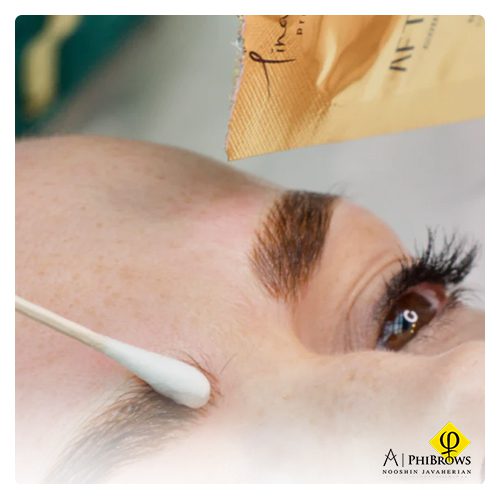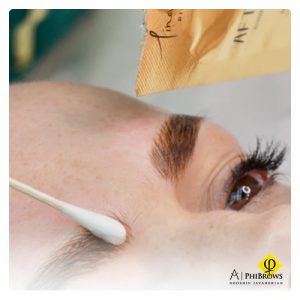 The average lifetime of microblading results without touch-ups is 12 to 18 months, however, this duration can differ considerably according to several factors such as skin type, skin thickness, the status of your body, your lifestyle, and so on.
Look at the following most important factors that affect the durability of microblading:
Microblading Aftercare
The success of the microblading procedure and also how long the microblading will last are extremely dependent on how you care for your brows during the healing period. The microblading in Toronto aftercare process recommended by your artist is intended to guarantee that the pigment sets properly and that the skin recovers without issues.
Types Of skin and Texture
Microblading is best suited to people with normal or dry skin. Microblading will most likely last them 18 months or longer. However, microblading is unlikely to remain for long on people with oily skin. In fact, oily skin can effectively reduce the lifetime of microblading results since the sebum physically pulls the pigments out. This does not prevent individuals from having microblading performed, but they may require frequent touch-ups.
Sweating or swimming excessively
Sweating is removed from pores all across your skin when you exercise or live in a hot, humid area. Sweat can carry little amounts of pigment with it as it evaporates from the skin surrounding the brows. This may cause the results to vanish more quickly.
Regular Sunlight Exposure
Sunlight has several effects on our skin. Whenever pigments are exposed to it, it causes a chemical reaction. As a consequence, the pigments may change color or fade faster than they should.
Specific Skincare and Facial Makeup
If you acquire microblading in Toronto, you may need to adjust your skincare routine. Some chemicals in skincare products might reduce the longevity of microblading.
Quality of Pigment
The higher the quality of the pigments, the longer your microblading will endure.
Read more: microblading aftercare instruction
How Can I Extend the Life of My Microblading?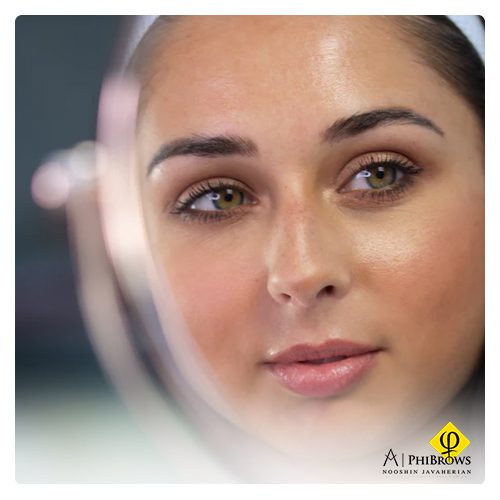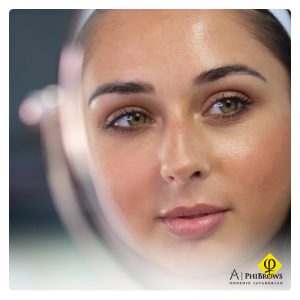 Touch-up appointments, in addition to paying attention to factors that accelerate microblading fading, are a strategy to adjust how long microblading in Toronto lasts. Microblading touch-up sessions, also known as color enhancements, are optional. Top-ups are available as soon as you see your microblading has begun to fade. The microblading artist will apply extra color to the strokes, which will renew and lengthen your brows.
What are the differences and similarities between microblading and microshading?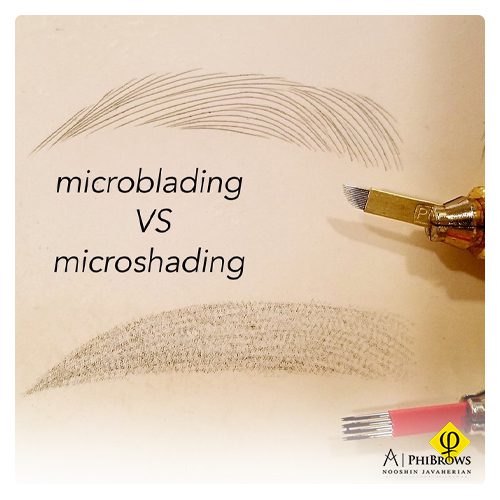 For years, microblading has been the most popular form of brow tattoo, and clients who come in for microblading may be unaware that there are alternative possibilities. For that matter, a lot of them. Microshading is one of several semi-permanent eyebrow tattoo styles that have developed over the years. You may have heard of this therapy, but you may not be certain of the difference between microblading vs microshading.
Read more: Microblading vs. Microshading
What is microshading?
Microshading Toronto is a semi-permanent eyebrow tattoo that provides the brows with the appearance of brow makeup but does not wash off like makeup. It is accomplished by incorporating color into the skin behind the brows, creating the illusion of fullness.
It may be done in two ways: only a shade, or even both a shade and hair strokes in the front or around the entire arch.
The strokes are microscopic tattoos that appear like genuine brow hairs. This is how microblading is accomplished. They may be paired with shading, and this combination of microblading and microshading is referred to as hybrid brows by some artists and microshading by others.
How is microshading done?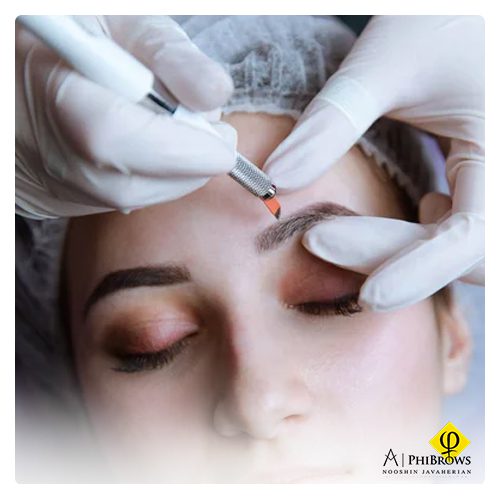 Microshading can be done manually or using a PMU machine, that pierces the skin in thousands of small spots. In the case of hybrid eyebrows, the strokes are performed manually. Pigments designed for permanent makeup are inserted into the skin and can last up to three years. They should be unnoticeable at that moment. Unless, of course, you touch them up.
What is microblading?
Microblading in Toronto is a type of semi-permanent eyebrow tattoo that creates a more natural effect. It eliminates the shade and merely adds hair strokes. The end effect is an appearance of naturally bigger brows as if you had more brow hairs than you actually have.
How Is Microblading Done?
Microblading in Toronto is only done by hand, with a very thin blade made up of multiple needles. It is pulled into the skin, leaving scratches that resemble natural hairs that are subsequently filled with color.
What Is the Difference Between Microblading vs Microshading?
The major difference between microblading vs microshading is in appearance, but there are also differences in method, lifespan, and who they are intended for.
The Appearance
Microblading in Toronto seems perfectly natural, as if your brows are organically thick, whereas microshading appears to be brow powder. It's more noticeable but not as dramatic as powder brows.
The Procedure
Microblading is done by hand (there is a machine version, but it is called nano brows). Microshading can be accomplished using either a manual shading tool or a PMU machine.
The Lifespan
Microblading lasts somewhat longer than microshading. Microblading typically lasts 18 months, whereas microshading typically lasts 2 years. The reason for this is that the shadow fades faster than the fine hair strokes.
The clients
Microblading in  Toronto is appropriate for skin types ranging from dry to normal. It's not ideal for oily skin with large pores. It is possible, but the strokes tend to blend together owing to the excess sebum production that pushes them out of the skin.
Microshading is appropriate for all types of skin. The shade is much more resistant to sebum excess production, and if strokes are added, the blurring is less noticeable since the shade conceals it.
Can Microblading and Microshading Be Performed Together?
Yes, and they frequently are. In reality, shading is rarely done alone. Hybrid brows, also known as "combo brows," are the result of blending shading with hair strokes. The end effect is the appearance of naturally larger brows with a touch of makeup. It's a terrific solution for those who are determined on acquiring hair strokes yet have oily skin.
Key Differences Between microblading vs Powder Brows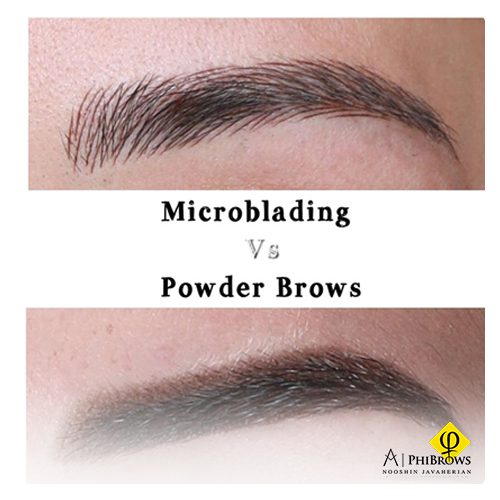 If you're thinking about having permanent makeup for your brows, you might be asking which is better: microblading vs ombre powder brows  There are several distinctions between these two permanent makeup processes, which concern the manner in which they are conducted as well as the final appearance.
Read more: Microblading Vs Ombre Powder Brows | 6 Important Factors
What Are powder brows?
Another technique known as "powder brows" is another way to get the appearance of fuller brows. Powder brows, also known as ombre brows or microshading, use a similar method to microblading but have some additional benefits. Many people prefer this procedure since it has a more natural appearance and is less invasive.
Instead of just filling in brow hairs with strokes, the needle is used to create dashes and lines on the targeted area with powder brows. Because the pigment is placed on the skin, it lasts longer than microblading scratches.
Similarities in Microblading vs Powder Brows
1. They both help your brows.
All cosmetic brows have the same purpose: to improve your natural brows or to restore them from scratch if you have alopecia or other comparable disorders.
You can't really go wrong with either powder brows or microblading for greater volume and unique arches.
2. Finally, both fade
Another feature that these treatments share is that they have been both semi-permanent.
This implies that they will fade with time and that the treatment will need to be repeated if you want to keep the appearance. Both treatments typically last 1 to 3 years, based on skin type, lifestyles, cosmetic products used, and so on.
3. Both require time to heal.
The skin requires time to recuperate and the pigments to settle after any permanent makeup treatment. Either microblading vs powder brows take approximately 6 weeks.
Because the skin's surface has been breached, people may describe beginning a healing process that includes phases of great blackness, intense lightness, scabbing, and flaking.
Differences between Microblading vs powder brows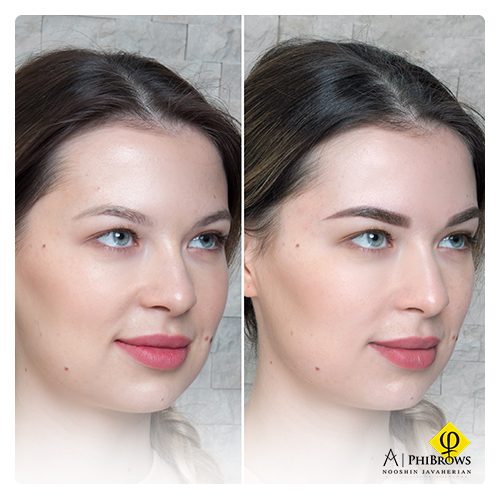 The key distinction between these operations is how they are carried out. Micro incisions are produced manually using microblading in Toronto. Individual hair strokes are applied to the top dermis using a hand instrument soaked in color. These hair strokes seem like brow hairs. A special permanent makeup device is used to apply powder brows. It entails the insertion of hundreds of microscopic spots of pigment into the skin. The microblading technique is done in strokes that mimic the natural-looking hair, with the goal of making them look so lifelike that they cannot be distinguished from the hair.  Powder brows produce a more dramatic effect by creating a color beneath the natural hairs.
Which is more lasting, microblading vs powder brows?
So, the lifespan of powder brows vs microblading is not the same, with powder brows lasting slightly longer. Furthermore, there are no standards and everything is done on an individual basis. The lifetime of both microblading in Toronto and powder brows is determined by your skin type, environment, skincare routine, and other factors. If you exercise in sports, sweat a lot, and are frequently exposed to the sun, the microblading or powder eyebrow will disappear faster. You can extend the results of both brows by scheduling frequent touch-ups. Powder brows often stay somewhat longer than microblading. They can last three or even four years.
Read more: How Long Does Microblading Last?
What is permanent makeup Toronto?
Permanent makeup Toronto is basically a tattoo that resembles the appearance of your favorite makeup products, from brow pencils to liner. The artist applies the color with a thin needle, much like in a regular tattoo parlor. Depending on the process, a manual blade or an electric tattoo instrument may be used. In the instance of microblading in Toronto, this entails using a blade to create microscopic strokes that resemble genuine hair. Lip tint and blush, on the other hand, require tattooing the region with a pink or red tint. And, sure, the liner is the application of black or brown pigment to the top eye and lashes.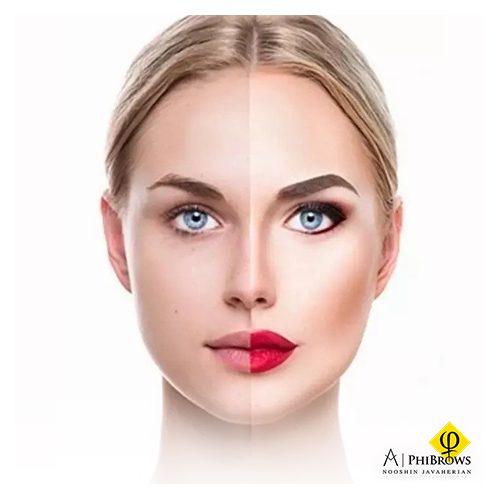 Is permanent makeup truly permanent?
While it isn't as permanent as a typical tattoo, it is far more durable than even your most trusted waterproof liner. Permanent makeup Toronto will be evident for one to three years. Regular touch-ups are standard with microblading in Toronto; typically, you'll need to return to the esthetician's chair every 6 to 12 months to preserve results. While a typical tattoo goes deep into the skin, permanent makeup merely penetrates the skin's surface layers. The dye particles are also more concentrated in cosmetic ink than they are in the tattoo ink. Your skin will eventually metabolize and it will fade away, although the length of time might vary greatly.
Read more: What is microblading semi-permanent?
Is permanent makeup Toronto safe?
Treatment is normally safe when performed by a qualified and experienced permanent makeup artist. Permanent makeup pigments are made from natural minerals and have non-toxic and hypoallergenic qualities, making them totally safe for use on the skin. Doctors have authorized the procedure, and cosmetic surgeons all around the world trust it.
The procedure is similar to performing a tattoo, and the artist who does it must follow stringent cleanliness and hygiene protocols. To guarantee total safety, it is critical to use sterile needles and follow adequate cleaning methods. The treatment is not as unpleasant as it may appear. Some people may get a prickly feeling, while others may not experience anything at all. Anesthesia creams can also be administered before the surgery to reduce discomfort and make it more comfortable.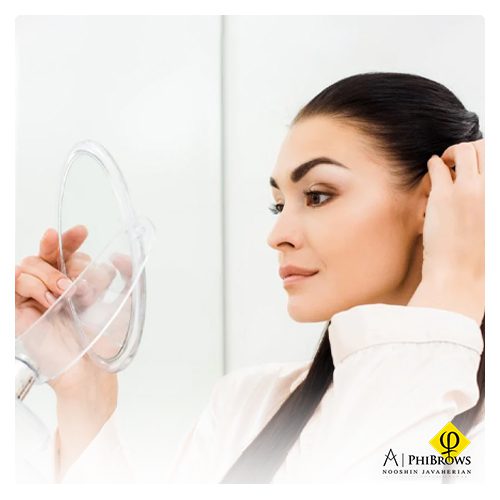 How Long Does Permanent Makeup Last?
Permanent or semi-permanent makeup is an innovative beauty technique that will improve your facial characteristics. However, the duration of permanent makeup Toronto is dependent on various factors, including color selection, skin type, lifestyle, age, and operation type.
Permanent makeup may last two to three years on average with the aid of touch-ups and maintenance. It is advised that makeup be reapplied every year or two to keep it looking fresh.
Permanent makeup is not designed to totally replace makeup. To complete the look for an evening out, you'll need to apply some more makeup. Permanent makeup is mostly used to make your eyebrows, lips, hairstyle, and other facial features seem more natural and cleaner. 
Read more: How Long Does Microblading Last?