If you are one of those people who love makeup, eyeliner is probably one of your favorite parts. It's a little hard to imagine makeup without eyeliner. Of course, we know very well that this can be tiring daily. For this reason, many women are looking for Permanent eyeliner. Permanent eyeliner gives them the ability to maintain their favorite eyeliner for years without the risk of smudging. But do you know exactly what this treatment looks like?
In our ultimate guide for Permanent eyeliner, you can find out about the process of this treatment and its cost and other details.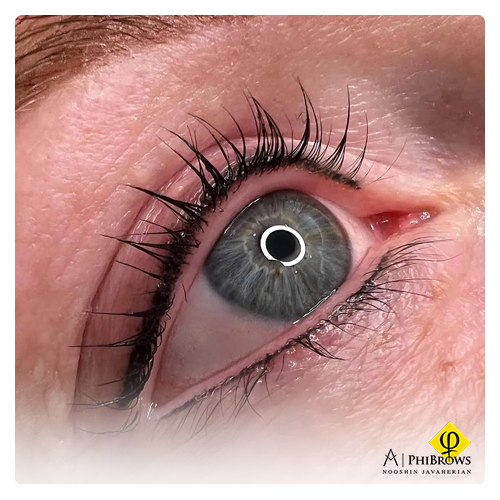 What Is Permanent eyeliner?
Permanent eyeliner tattoo is one of the advanced methods of permanent makeup that restores the appearance of the eyes. With the help of a special electric device that is special for beauty tattooing, the technician inserts permanent pigments into the skin of your eyelids, so you have your desired eyeliner permanently. This treatment is considered non-invasive and requires no downtime, and you can continue your daily routine immediately after. The only thing you need to pay attention to is the recovery period for a few weeks because your skin needs to be protected against germs.
What are the different styles of eyeliner tattoo?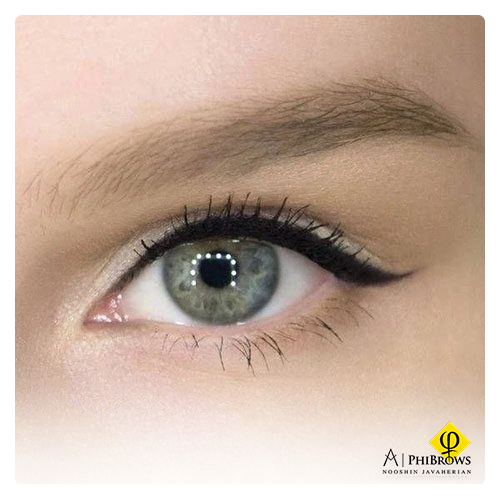 There are four models of eyeliner tattoo styles in this section that you can help in your choice. Of course, at the end of the article, we have also mentioned one of the very popular styles for you:
Eyelash enhancement: Super Subtle
Eyelash enhancement is the main goal of this style, which is done with a certain elegance and can be done around it: either as a thin line that does not leave the area of the eyelashes or as a point next to each eyelash. This will make your eyelashes look longer and fuller.
Thin eyeliner: Subtle but impactful
This style can make your eyes pop but maintain your natural appearance. This style is a great option for people who want to enhance thin eyeliner with makeup.
Medium-width eyeliner: Bold
For people who wear makeup every day and are trying for a look where their eyes are colorful yet natural, the medium-width eyeliner style is perfect.
Thick eyeliner: Super-Bold
This style is not suitable for everyone, and it is more useful for people who wear thick make-up and scratchy eyes daily. This style gives you a bold look.
The wings
This style is one of the trendy eyeliner styles. Of course, this style has a forbidden area around your eyes where the glands are located on the edge of the inner and outer hub of the eye. If a tattoo is done in this area, it is possible to spread the pigment, while removing it is difficult and almost impossible. It is difficult to maintain this style because the shape of the eyes changes with age.
How long does Permanent eyeliner last?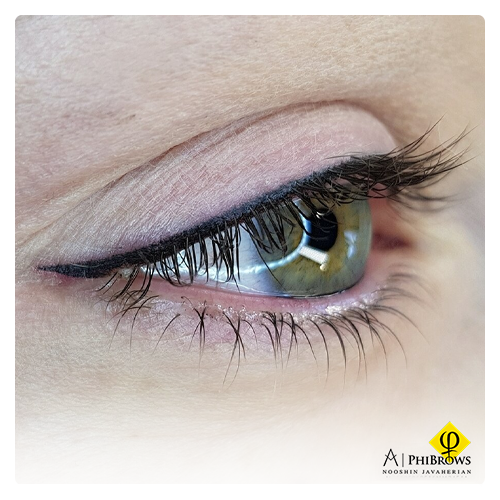 Most permanent eyeliner tattoos last up to three years and usually fade over time as skin cells are constantly being replaced and the body breaks down the ink used. Factors such as age, body chemistry, skin type, lifestyle, and other factors affect the longevity of a tattoo. For example, the eyeliner tattoo fades faster in people with thicker skin, or the amount of your exposure to sunlight according to your lifestyle can be effective in the speed of eyeliner fading.
What are the benefits of getting eyeliner tattoo?
Eyeliner tattoo leads to more beautiful eyes, in fact, it makes your eyes look better. Also, with the help of this treatment, you can help improve the appearance of light-colored eyelashes or missing eyelashes. There are many reasons why women choose eyeliner tattoos. With this treatment, in addition to saving your time, you also save on buying eyeliner products that cost a lot.
How to prepare for your Permanent eyeliner Appointment?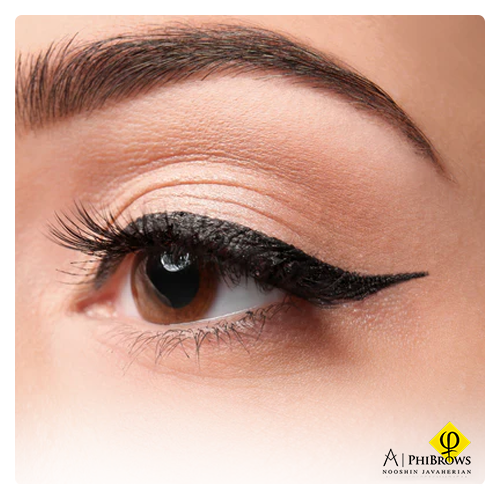 If you have chosen an eyeliner tattoo and want to do this treatment, you should be aware of a few things.
It is better not to do too much activity on the day of the treatment because the heat of the body opens the pores of the skin.
Also, avoid exposure to strong sunlight for three days prior to treatment as the pus should not be healing. If you get sunburned, our recommendation is to wait four to five days and then do this treatment.
It is better to avoid coffee before the treatment. Caffeine is a blood thinner, so it can increase bleeding.
Also, avoid drinking alcohol the night before treatment as this can reduce your pain threshold.
What to Expect During Your Appointment?
The technique of eyeliner tattooing has improved a lot over the years and has now become an easy treatment. The duration of this treatment can last from 2.5 hours. The target area is numbed before the treatment. During the treatment process, you will feel a slight buzz along the eyelashes where the ink needle touches. If the anesthesia process is done correctly, you will experience little discomfort and bleeding. The technique used in our studio is completely relaxing and there is no stopping reason for it. Our clients have always said that they feel comfortable during the treatment, some of them even say that they can sleep easily during the treatment!
Cost of eyeliner tattoo
Eyeliner tattoo is usually done at the price of 480 $ in our studio and lasts for 3 to 5 years. However, we recommend that you use a touch-up session once every two years. Touch-up sessions are usually half the cost of the initial tattoo. If you don't do touch-up sessions, your eyeliner can fade over time and for various reasons such as sunlight, so you have to pay more to do this treatment again.
Eyeliner tattoo aftercare
After the treatment is over, it is recommended to clean the target area permanently for the first 24 hours. But there are some basic guidelines for post-treatment care, which include:
The eyeliner tattoo should not get wet for 7 to 10 days after the treatment. Of course, it does not mean that you should not clean that area, just take care of that area while taking a shower. Also, avoid swimming, sauna, steam bath and activities that cause excessive sweating.
Avoid makeup on the area for 7 to 10 days until your skin is completely healed. Removing makeup can affect that part and be effective in preserving the pigment.
Do not touch or pick any dry skin from the area. Each person's skin is different, as a result, the amount of scaling in that area is different.
Try not to sleep on your face during recovery.
Do not use any peeling, Botox and fillers for at least one month.
After the treatment, you may experience some swelling or redness, but this is normal, so don't be surprised.
The Final Takeaway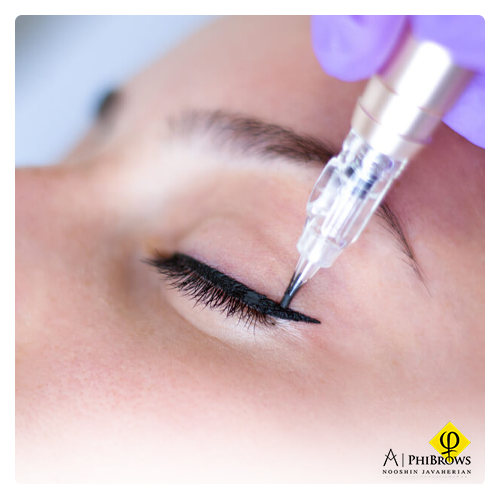 Permanent eyeliner can be a great time-saving treatment and make your life easier. This treatment can also give you the appearance that your favorite eyeliner is always there without reapplying So it is important to pay attention to the process of style and color of this treatment and make sure that you are committed to its result. It is better to do the necessary research before deciding on your technician so that you don't have any worries. You can check all the options needed before this treatment with the help of Canada permanent make up experts before booking an appointment.