Are you planning to change the shape of your eyebrows or lips? If you are among the people who have thin eyebrows or your lips have an uneven shape, the nanoblading technique can help you achieve the look you like. This technique is great for people who don't want to use makeup permanently. Nanoblading for eyebrows creates a full appearance without daily maintenance. If you want to know more about the Nano brows cost, it is better to stay with us at Canada Permanent Makeup until the end of the article.
What are Nano brows?
Nanoblading is a tattoo technique that is semi-permanent. In this treatment, a fine nano needle is used. The purpose of this treatment depends on whether the technician performs this treatment for your eyebrows or your lips.
Nanoblading treatment is great for sparse brows as it gives the brows a fuller look. This treatment involves using pigmented ink and an ultra-fine needle to create hair-shaped tattoo strokes. The strokes that are created are similar to natural hair. With this technique, in addition to giving your eyebrows a fuller appearance, it can change the shape of your eyebrows.
What is Nano brows cost?
Nanoblading is a beauty technique and is not covered by insurance. Also, the costs of this technique are different in each studio. But normally the Nano brows cost starts from 500 dollars. This fee can change depending on the artist you choose.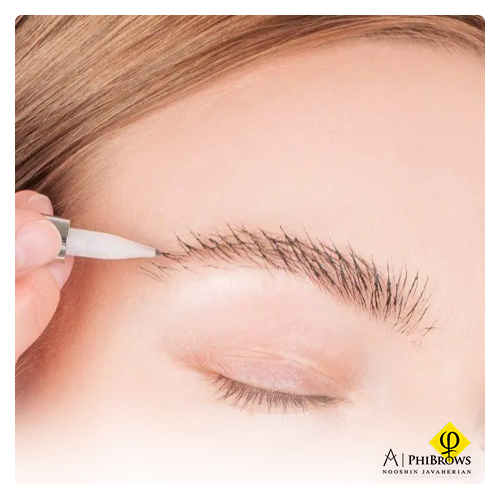 What's Included in the Nano brows cost?
Nano eyebrows require at least two touch-up sessions. The first session is the main treatment process, while the second session is optional. Some artists charge an additional fee for the second session, but artists who consider both sessions mandatory may charge you only one fee or calculate the cost of the second session in the first session.
Regarding pre-treatment consultation, it should be said that some studios charge extra for this, while some studios consider this as part of their package. Usually, this information is presented on the websites of the studios, or you can find out about these things by contacting them.
Another thing that may be considered in the Nano brows cost is the cost of follow-up care, which is given to customers in the form of post-treatment care kits. Some salons offer these kits to their customers.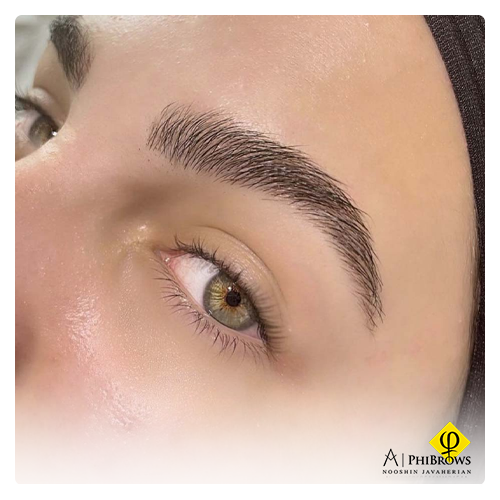 What does the Nano brows cost depend on?
The Nano brows cost depends on various factors. In this section, we are going to examine some main items that are effective in the Nano brows cost:
Exclusivity
One of the most important factors is the exclusivity of the artist and the salon you choose for this treatment. Artists who are more known and experienced in the field will charge more than beginners. Also, artists who do not have a work certificate and are working illegally receive more fees because they assume a lot of risk.
Place
The amount of demand for treatment affects the Nano brows cost. In areas where the demand for this treatment is high, we can expect higher costs. In fact, in general, it should be said that there is no special requirement or law for this matter.
The level of competition in the region
If there are many salons in your area that offer this service, you can expect a wider price range. But if the number of salons that provide these services is small in your desired area, you should probably consider a higher cost.
The quality of the equipment used
Another important factor is the quality of the equipment used for this treatment. Quality pigments have a longer shelf life and ensure that the result of the treatment is pleasant, but may also increase the Nano brows cost treatment.
Will my skin type affect the price of Nano brows?
Your skin type is not a factor that affects the Nano brows cost. However, you should know that oily skin may require touch-up sessions until it retains pigment like other skin types, resulting in higher treatment costs.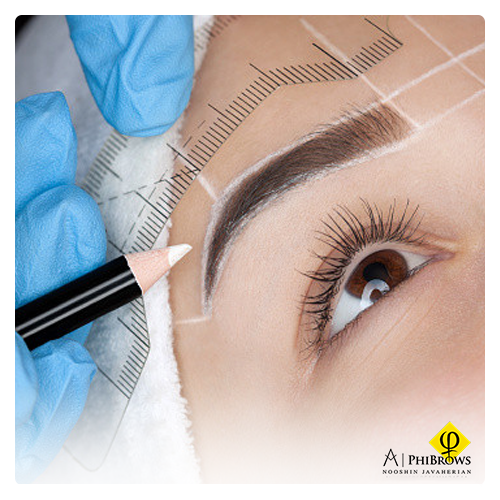 How do I choose an artist based on the price?
The Nano brows cost may seem expensive to some people, but consider the fact that eyebrows cover an important part of the face, so it's not a good idea to save money on them and do not take care of them properly. Anyway, in this process, it is very appropriate to choose an artist who performs this treatment with quality and at a reasonable cost. The best thing you can do is to ask the treatment costs from several salons and research the way each of them works.
Choosing a good and experienced artist is very important to achieve satisfactory and safe results for your health. As a result, you should be careful not to choose artists who are not professionals in this field and be sure to choose someone who has a certificate of work in this field.
After you find the artist you want, you can see samples of her work before and after, or read the comments of their customers, and when you decide to choose, call them to talk about the process.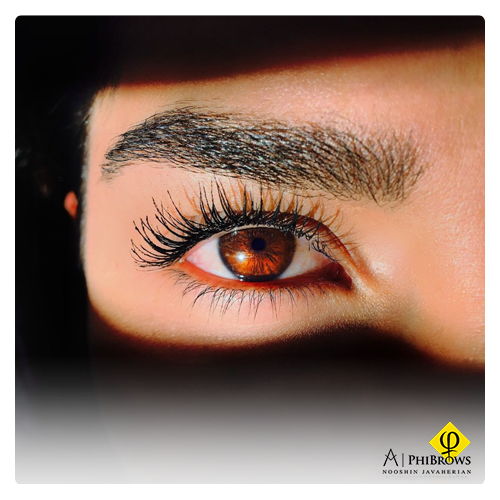 Are there any side effects or precautions for this treatment?
The side effects of semi-permanent make-up treatments usually include swelling, itching and redness, although those side effects should disappear after a few days. But it is better to be careful about the risk of allergic reaction to the pigment or anesthetic agent. If you are among people with sensitive skin, it is better to discuss this with your technician. If the needle goes beyond the top layer of your skin, your eyebrows may be damaged, resulting in a risk of skin infection in non-sterile work environments. If you see signs of infection after treatment, it is better to see a doctor. These symptoms can include skin blistering, severe swelling, increased pain, and more.
Note: If you are among the people who have a history of fever blisters, cold sores or other cases, it is better to use preventive antiviral drugs or have them ready before treatment. This technique can put pressure on the lip area, thus it may stimulate the virus and cause the spread of the disease.
Take away
Nano eyebrow is a suitable method to change the shape of eyebrows or lips and enjoy semi-permanent makeup results. The important thing is to know what to expect from this technique. Be sure to choose an experienced cosmetic technician and talk to them about the procedure and the results you expect. If you need advice about this, you can contact our experts.