Currently, eyebrow laminate has become one of the most popular beauty treatments and many studios such as Canada Permanent make up are ready to provide this service. This treatment is a completely non-invasive and painless process that is done to achieve a unique and prominent shape of the eyebrows. This treatment lasts up to 6 weeks. But do you know how much this amazing treatment costs? Is it worth doing this treatment? You should know that the brow lamination cost depends on various factors. If you want to learn more about this, continue reading this article to learn more about this treatment and the brow lamination cost.
What is brow lamination?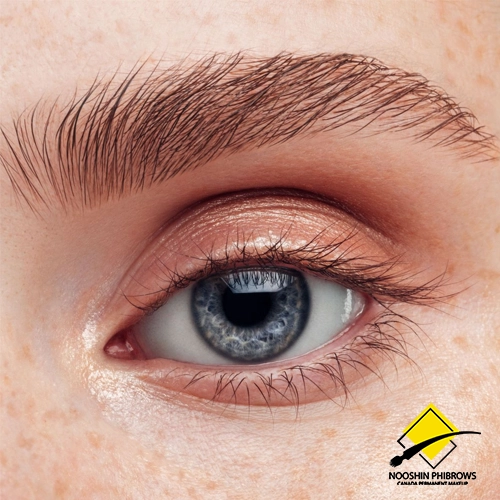 Eyebrow laminate is a relatively modern method that aims to create shiny and smooth eyebrows. Sometimes this method is also called "Eyebrow perm". People who have thin or unruly eyebrows and are looking for bright effects for their eyebrows can use this wonderful method. No needle or ink is used in this method. As a semi-permanent procedure, eyebrow laminating is ideal for people who want to shape their eyebrows in a certain way. If you are tired of using eyebrow gels on a daily basis, it is better to try eyebrow laminate. It is better to repeat this process to maintain the result of eyebrow laminate long-term.
Preparing for a brow lamination
It is better to have the necessary preparation before going to the treatment session. Do not use retinol, alpha hydroxy acids and other exfoliating skin care products for at least 48 hours before the session, as this can react with the chemical lamination solution resulting in unwanted skin reactions. Eyebrow technicians recommend avoiding applying eyebrows before the treatment session. If you are among the people who have sensitive skin and have reacted to hair dyes before, it is better to do a patch test before the treatment process. Unlike other beauty services, eyebrow laminate does not always require a patch test, so your allergy is unknown until the solution is applied to your eyebrows.
If you have any kind of skin condition such as psoriasis and eczema, or have been sensitive to certain chemicals in the past, or have eye diseases and even currently have sunburn, let your technician know about these things. Your technician will decide whether you can have this treatment or not. Surely, the decision of our technicians will be completely in your favor and to maintain your safety.
How is brow lamination done?
The eyebrow lamination process usually takes an hour. This process involves coating the brows with two different chemicals: first, a soothing cream and second, a setting solution. These chemicals allow the technician to brush the brows upwards and place the hairs in a new direction. Laminated eyebrows create a fuller look and shinier eyebrows. During the process, the eyebrow technician performs the following steps:
Eyebrows are cleaned with a cleaning solution
Lifting cream is placed on the eyebrows to break down bonds in the brow hairs
The eyebrows are covered with a plastic cover
The raised cream is removed, and the hairs of the eyebrows are combed upwards.
A fixing solution is applied to set the hair in a new direction
A conditioner is applied to the brows to replenish moisture.
Excess eyebrow hair is picked
If the customer has a request for eyebrow dye, the technician dyes the eyebrows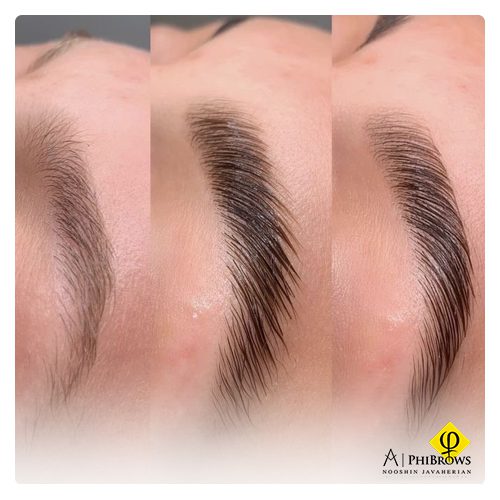 Brow lamination cost
The average Brow lamination cost in our studio is $100. Of course, keep in mind that the price of the service depends on various factors; for example, the location, the expertise of the beauty artist, and the materials and techniques used effectively to determine the Brow lamination cost. Some salons offer laminate services at a price of $35, while there are other salons whose services cost up to $250. More expensive laminate services may be due to adding other services, such as waxing and coloring to the main service. Because eyebrow lamination is a semi-permanent treatment, repeating it more than once every six weeks is unnecessary.
Read more: How much does microblading cost?
What's Included in the Brow lamination cost?
Many factors, such as the salon, the level of local demand, the experience of the technician and the services that will be offered to you in the session, affect the final price of eyebrow laminate. The price of each studio is different from another studio, but in general, below are the general factors that can affect the Brow lamination cost:
Location affects your price because technicians can factor the cost of living into providing their services.
Your cost will change depending on whether you go to a specialized, advanced, or small salon.
The amount of demand and competition in your area can increase the cost; if many technicians perform these services, the cost can be reduced.
The technician's experience affects the Brow lamination cost because they include the time and money spent on it in the final price of the service.
Adding other services, such as waxing or coloring can lead to additional costs.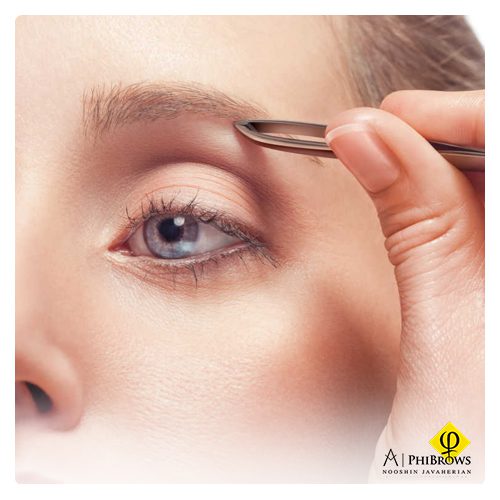 How long does brow lamination last?
The only disadvantage of eyebrow laminate treatment is that its effects are not permanent. To maintain its effects, you must repeat this process every few months to get shiny and beautiful eyebrows again. Remember that to maintain the health of your eyebrows and prevent damage; a special cream is applied to your eyebrows immediately after the treatment, which you can use at home.
Eyebrow laminate lasts between four and eight weeks, depending on how well you take care of it and also depending on the natural growth cycle of your eyebrow hair. Aftercare is the best solution to make the most of its results. If you can maintain the durability of the eyebrow laminate, you can increase the time interval between sessions.
For your eyebrow laminate to last longer, avoid getting them wet or using different eyebrow products in the first 24 hours. After the eyebrow lamination treatment, your brow hairs need time to harden, and your hair and skin need time to heal.
How to find a brow lamination provider?
For eyebrow laminate treatment, you need a professional beautician. It is better to ask the providers if they have specific experience in this field. You can get to know eyebrow laminate service providers through the internet. It is better to ask her the following things when choosing a technician so that you can make the best decision:
Technician experience
Technician licenses and credentials
A sample of work done
Receive recommendations for follow-up and possible side effects
Brow artists are worth the cost
The items are the main issues you should consider before deciding on Brow lamination cost to make the best choice. If you know that this service suits you, choosing a very good provider for this treatment is better. Leaving this treatment to professionals will make you not have any worries because this treatment is done with the help of chemicals. When you get help from a professional technician for this task, you can leave the salon with beautiful and undamaged eyebrows. Contact our technicians if you are looking for the best person to perform eyebrow laminate services.