If you are one of the people who always update your information about semi-permanent makeup, you should know that the Hair stroke eyebrows technique is focused on filling the eyebrow space and this technique has a good durability. The Hair stroke eyebrows technique has become popular among many customers and artists, and it has attracted the attention of many people due to its very realistic effect and versatility with natural eyebrows. If you are one of the fans of this technique and want to learn more about it, continue reading this article.
What are Hair stroke eyebrows?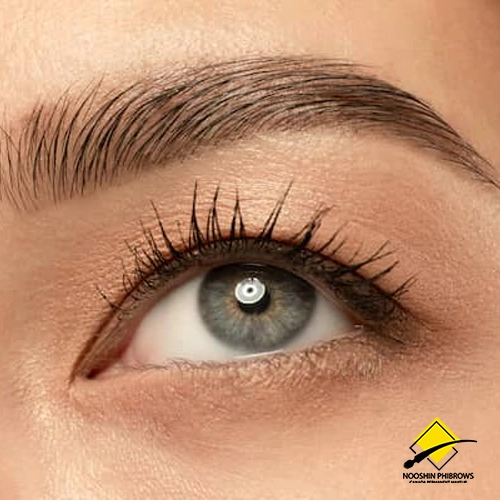 Hair stroke, also known as nanoblading technique, is one of the semi-permanent beauty tattoo methods to fill and make eyebrows more beautiful. In this technique, a fine needle with special pigment ink is used to draw hair strands to create the appearance of natural hair. Because the needle used in this technique is very fine, your results are exactly like the natural hairs of your eyebrows. No one can notice that these lines are not real. With the help of this technique, you can make your thin eyebrows thicker and fill in low density areas or even change the shape of your eyebrows.
Why Hair stroke eyebrows?
Creating a precise and symmetrical shape for eyebrows is a difficult task. This treatment is a good option for people who want pointless eyebrows without daily makeup; also, if your eyebrows are less dense or damaged, you can use this method. If your eyebrows have fallen too much or if you have wounds and injuries in your eyebrows, this method is suitable for you. People who have an active lifestyle and don't want to arrange their eyebrows daily can consider this treatment ideal.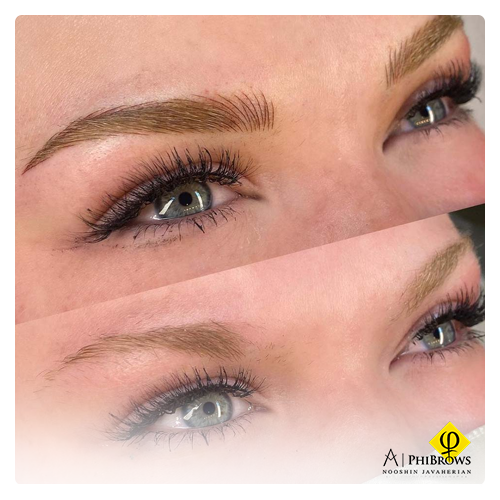 This method has many fans because it creates a look for people that is complete, even without makeup. This treatment gives your eyebrows the required volume and maintains a natural look. After treatment, you can decorate your eyebrows with any makeup and, at the same time, have symmetrical eyebrows that attract everyone's attention.
What happens at a Hair stroke eyebrows appointment?
Before the treatment starts, the technician will ensure exactly what look you like for your eyebrows. The pigment that is chosen must match the natural color of your eyebrows to blend in with your natural eyebrows. After you have decided on the shape and color of your eyebrows, the technician prepares your skin. This step can include cleaning the eyebrow area with alcohol wipes and applying numbing creams. When the anesthetic cream is effective, the main treatment begins. The needle is inserted into the selected pigment and then pulled through the skin of the fine strands of hair.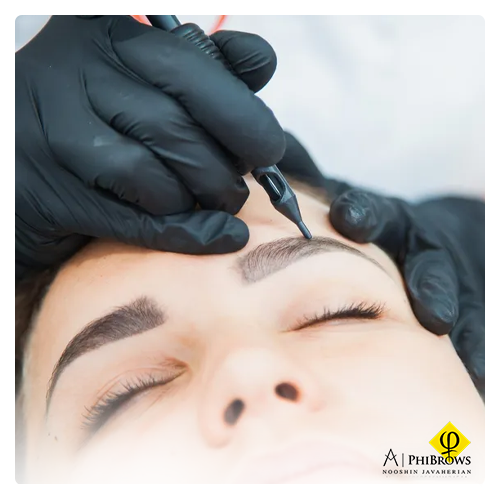 This procedure may take at least 2 hours. You should come for a touch-up session 4 to 8 weeks after the first session to complete the results.
How long does Hair stroke eyebrows last?
This treatment lasts longer than other techniques, including microblading newmarket. Of course, the durability of the treatment result varies based on your skin and hair as well as your lifestyle. If you are one of those people who spend a lot of time under the sun or under water or sweat a lot, you should expect that your tattoo will last less than average. If you have oily skin, the pigment will be absorbed faster, as a result, your eyebrows will start to fade. If you want to prolong the treatment effect, you should use touch-up sessions. These sessions will help make your eyebrows more vibrant and delay their fading.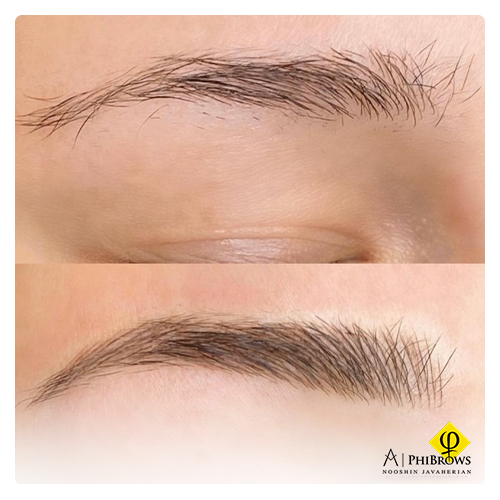 Which clients are suitable and not suitable for Hair stroke eyebrows?
According to this section, you can see whether you are a good candidate for this treatment.
People who are suitable for this treatment have the following characteristics:
People who have normal skin and are not easily allergic to their skin, and do not suffer from conditions such as acne
People with small pores
People who have never done semi-permanent makeup are looking for natural-looking beauty
People who are not suitable for this treatment have the following characteristics:
Patients suffering from eczema, psoriasis, keratosis pilaris, and dermatitis means that their skin is constantly peeling or itching. The skin of these people does not hold the pigment well, so they are not a good choice for tattoos.
People with chronic acne are not suitable for this treatment because the inherent nature of their skin is such that it bleeds easily. For the color to last on the skin of these people, they must have a touch-up session every 6 months
People who have large skin pores, especially in the eyebrow and forehead area, are not suitable for this treatment because the color fades faster in the skin of these people
People with old and colorful tattoos should have a laser before treatment to get a satisfactory result. Otherwise, they are not suitable for this treatment.
Pregnant people cannot use this treatment
Is the Hair stroke eyebrows process painful?
The needles used in this treatment are very delicate and do not penetrate deep into your skin, thus causing less discomfort during the treatment. In any case, numbing creams will be applied to your eyebrows before starting. Many people do not find this treatment painful; they may feel a little discomfort during the process.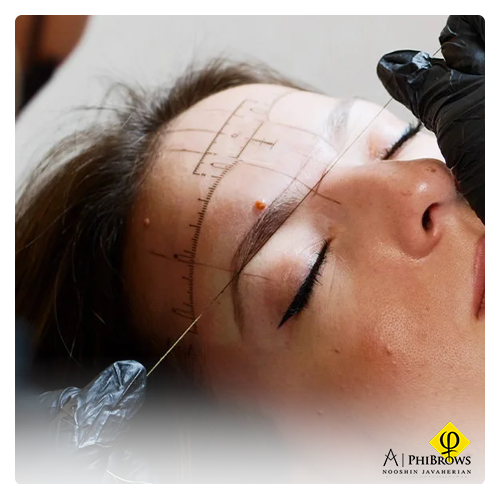 What is the aftercare for Hair stroke eyebrows?
You should remember that it takes about a month for the eyebrows to heal completely, and you should follow all the instructions and follow-up care carefully during this time. Be aware that in the first few weeks after the treatment, your eyebrows will look darker, but don't worry because they will gradually fade away and return to normal after the healing period is over.
In this section, we have mentioned some important points for post-treatment care:
Do not wet your eyebrows in the first week after the treatment
Do not use cleansers or soaps, you can only clean the area around your eyebrows
Do not use cosmetics around the eyebrow area
Prepare the "after the treatment cream" and use it
Avoid physical activities that cause excessive sweating
Do not use the sauna until after your eyebrows have healed
Avoid direct sunlight for the first 7 days as this will change the color of the pigment
Do not touch the eyebrows and do not wax them because this can cause scars
What are the benefits of a Hair stroke eyebrows?
If you want to know the main benefits of this treatment, we have presented the main benefits in this section; by reading them, you can easily decide whether to choose this method or not:
You don't need to groom your eyebrows daily
There is no need to worry about removing them if they get wet while swimming or washing your face
They require little maintenance
With this treatment, your self-confidence will be strengthened because your face will be more beautiful
People who have low-density eyebrows can have well-shaped and full eyebrows with the help of this treatment
Conclusion
As we explained in this article, Hair stroke eyebrows treatment is one of the best options for eyebrow beauty. This treatment is very popular because the result is natural eyebrows. Many customers who have used this treatment claim that it was one of their best decisions. So, if you want to make a satisfactory decision for your eyebrows, you can contact our experts so that they can guide you in the best way.