Microblading in Newmarket
Are you looking for microblading in Newmarket? Here is your destination. In Canada permanent makeup is the best choice for people who want the best beauty services about microblading in Newmarket. If we want to guess, you are here because you are over filling in your eyebrows every damn day and you are tired of using different gels and pencils to make your eyebrows look great for only a few hours. For all your problems in this field, the best way is microblading.
You've probably got a lot of questions about microblading and you don't know is this a good decision to choose this way or not? if the idea of microblading scares you to try it, don't worry. Microblading is not painful and we use numbing cream at the customer's request. but the results actually don't last forever which is great news if you're still weighing your options. We suggest you stay with us to get more information about microblading.
We are still with you so there is no need to have any ambiguity in this process and for this reason We suggest you read other people's opinions about microblading in Newmarket in Canada permanent makeup website, because it can help you to make a decision better, so let's check other people's opinions which are did this process here:
Fantastic job. she is amazing really an artist and she knows exactly what to do. Highly recommended !

My wife and I went for our eyebrows to Nooshin. I have a scar on my eyebrow from childhood. Nooshin was able to bring back a

[…]

I've done eyelashes lifting with her and I'm beyond happy. Thank you and Would definitely recommend her.
What's happened during session?
First we shape the brow area by threading the hairs, cleaning up the area and preparing it for the treatment .The second step is Numbing , this takes 40 minutes using a topical ointment. While this is working its numbing magic, we will show you color swatches and discuss together the best shade for your desired look.
10 minutes before the numbing cream has got to a stage of working, we will use tools to begin measuring the area around the brows, taking into account face shape, symmetry, facial features etc. Then we begin the needling process, gently implanting the pigment via featherweight strokes. Each stroke is a superficial line in the skin where the color pigment seeps in and settles then. If there is any discomfort at this stage we add another quick layer of numbing cream to the area which will become effective after 5 minutes.
Then we add on a final layer of pigment that stays on for 5 minutes, clean the area … beautiful brows! Don't forget In 6-8 weeks there's a top-up session to fill in any gaps where the pigment hasn't taken or healed properly.
who is perfect candidate for microblading?
If you are looking for good microblading in Newmarket and you don't know you can do this process or not we have to say the coolest thing about this treatment is that a good microblading specialist can create the appearance of naturally full brows on any skin tone with any shade range. Also, fun fact, if you lost your brows due to alopecia, you're still a candidate for microblading.
On our clients, we create a custom color using several shades that match your hair color, so your brows will look multidimensional and real. Microblading is a great solution for people who have either over-plucked or who have naturally very thin/light hair arch-line and want to dramatically improve the look of the eyebrows on their face.
how long does microblading last?
There are many factors that can make your microblading fade quicker, just like there are cases where microblading can last up to 3 years. That's why it's important to be aware of all the factors (skin type or etc…) that affect the longevity of microblading, so that you can decide if the treatment is worth getting, and what to expect if you do get microbladed brows.
Microblading lasts between 12-18 months, but the longevity of the pigment will depend on your skin type. People with slightly more oily skin will tend to last around the 12 month mark before needing a top up, but those with normal skin can last up to 18 months.
Your brows will eventually fade away if you don't continue with top ups every 18 months or so. There is no scaring or discolouration with the pigments used, so you wouldn't know if you left them to fade out.
While microbladed brows are designed to only last a few years, there are things you can do to extend their life as much as possible. Protect your new brows from sun exposure by applying SPF daily and avoid using harsh exfoliants, as well as chemical or laser treatments in the area to prevent further fading.
As a computer engineering graduate, I have the wonderful art of combining math and arithmetic with health and beauty. My interest in painting dates back to my adolescence, I used to paint on canvas and wood in high school, then I realized that I was more interested in painting portraits and eyebrows on chemistry and math books!
So I started asking all my friends to let me do their makeup. After migrating to Canada about 3 years ago, I decided to learn permanent makeup and learned about PHI ACADEMY and Phibrows.
Because I am a fan of natural beauty, it was the most important reason for choosing Phibrows after extensive research. So I traveled to Iran for a good and long-term education. That training lasted about 6 months.
Then I took official Phi Academy courses in Canada, got a world certificate and became a Phi Artist, Since then I have been working in Canada and I enjoy helping my clients have semi-permanent natural eyebrows.
price microblading technique in newmarket
Phishading &
microblading
Powder brows
microblading
Microblading is a type of eyebrow architecture. It is all about creating the best shape for each face. Instead of using a traditional tattoo, microblading requires the use of a small tool with teeny, tiny needles. These needles are used to manually draw delicate hair strokes while also depositing pigment under your skin. Microblading, unlike tattooing, is not in the deep layer of skin, but more on the surface. This is also not permanent, and the color fades within 18 months.
The hair strokes are far more natural and more fine than any tattoo, as a handheld needle/blade is used ,There is no electrical gadget that permeates deep in this technique.
The process is very precise thanks to the tool that is used and the specialists which are do this process ,so because of these important reasons we say if you want to choose the best microblading in Newmarket, Canada make up is the answer and we promise you like the result.
What is the result? Realistic looking brow hairs that don't wash off and by the reasonable cost that you pay, you can receive high quality service and do not need to buy eyebrow cosmetics anymore
Microblading in canada makeup
Microblading in canada permanent makeup
As we talked about it before, one of the best choice for the people who search for microblading in Newmarket is Canada permanent makeup because all the services in this department performed by the specialists with the best materials and After the process is over, we will help you with care methods.
If you want to know more about our department, you can click here or see the result of our services in the pictures below:
Is microblading kind of a tattoo?
Yes, the microblading process is somewhat similar to tattoos and is a subset of tattoos, but there is a fundamental difference with the old tattoo is that this treatment is not permanent and is considered a semi-permanent treatment and its durability is much less than Tattoo. Another important difference between these two methods is the pigments used, the pigments that used in the old tattoo are different from the pigments of the microblading method.
The material used in the microblading method is such that it shows your eyebrows softer and the result is the natural appearance of your eyebrows. The answer to this question is both yes and no because despite its slight resemblance to a normal tattoo, there are many differences with this. It has a different method because the microblading in Newmarket is a new method in the beauty industry and progress has been made in all its parts.
Does microblading in Newmarket require aftercare?
Be careful because if you are going to do microblading in Newmarket, this part is very important: Don't wet your eyebrows for a week after microblading, for example, if you exercise, stop it for a while, and if you are a professional athlete who always needs exercise, it is recommended to cover your eyebrows with ointment to protect the pigments and keep the cuts clean and free of bacteria.
It is recommended to use an antibacterial ointment for your eyebrows for the first twenty-four hours and then use a Vaseline ointment for a week. Avoid removing scales caused by small cuts as this may cause pigments to fade.
What is micro-shading and how is it different to microblading ?
Different names may be confusingly similar, but you should know that microblading and micro-shading are completely different. Both forms of semi-permanent makeup for your eyebrows, but there are some important differences. Compared to the appearance of very fine, precise and unique hair to a person who creates microblading in Newmarket, micro-shading looks much softer, like using an eyebrow pencil compared to eyebrow powder.
Microblading creates hair like tattoos on your eyebrows, but micro-shading creates tiny dots along your eyebrows with less appearance. Are you not sure which technique is right for you? Do not worry because most experts use both methods to create a natural-eyebrows for you.
Can you be allergic to microblading ?
This question is quite natural in your mind. In beauty treatments, there are always people who are allergic to some materials and unfortunately get a little hurt during the process. But given the extensive experience we have in the field of microblading We can say that there were very few people who were sensitive to this process.
You can also reduce the severity of your allergies and even eliminate it by following the necessary instructions before and after the microblading in Newmarket process. In order to completely eliminate your concern, you can ask your microblading expert to before start a microblading process take a Scratch test with the material used to give you enough confidence to start the main process. As one of the reputable clinics in Canada, we try to provide the comfort of the client and we try to ensure that our clients do not have stress during the process for any issue and do this beauty treatment safely, and in the end, Enjoy the result.
Why is there a top up microblading session and when does this happen?
After the main microblading in Newmarket process is over, you should take full care of the recovery period for a few days. This is a very necessary and important care that you should pay enough attention to. During the recovery period, you may see colors that are falling out because your eyebrows are flaking during this period, but do not worry because the healing process is going on in its most natural state. After completing the recovery process and passing 6 to 8 weeks, you can make an appointment for a repair session. Be aware that you can't do this earlier than this time and this time must be over.
When you go for a repair session, your specialist will do the necessary assessments and use darker pigments for you if needed. If you choose the bests in this way You will have natural and beautiful eyebrows for several years because the excellent result is in the hands of a professional team.
How do you know what eyebrow shape to go for? Should we bring some pictures?
Before the microblading in Newmarket process, clients are always asked what the result of their eyebrows is and whether they should have their own design with them or not. We tell clients that they can bring pictures or models that they like. Bring them so that we can check their model to see if it is suitable for their face and eyebrows or not.
Another solution to this problem is to come up with your own daily makeup so that we can find out what your desired design and model looks like. Of course, it goes without saying that based on our experience in this process with evaluations We will choose the best color and the best form for your eyebrows and we will suggest it to you and you can talk to our consultants in this regard so that they can give you the best advice.
Get the right color for microblading in Newmarket…
The time of choosing the color and model of the eyebrows, sometimes there are clients who give different opinions from ours, and this causes the process to be a bit disrupted. Clients express their opinions based on their interests and tastes, but our experts based on experience and knowledge of this treatment express the appropriate opinions of each person according to the characteristics of that person.
Some clients are looking for the darkest color for their eyebrows, while this color is not suitable for their eyebrows or their face. Our constant advice in microblading in Newmarket to you is that the best color for each person is the most natural color for their eyebrows and face So try to make the color of your choice the closest color to your eyebrows.
If you want a darker color, you can do this in a repair session. Talk to your specialist so she can use it if your eyebrows needed. We do our best to make the necessary assessments for each person and choose the best color and design according to their skin color and eyebrow color, so do not worry about this issue and start this process with full confidence.
Get your free consultation for microblading?
For better decision making, we brought some information and people's opinions about microblading Newmarket in Canada permanent makeup to help you, If you seen our Portfolio images and You decided now, you can contact us and use our specialists advices about all services in Canada make up.
Latest
Microblading
Articles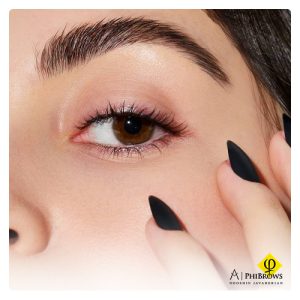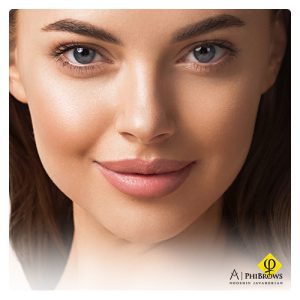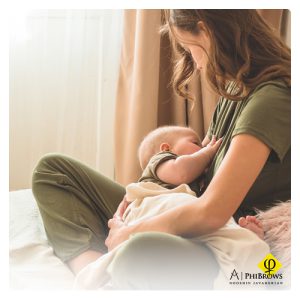 273 Manchester dr ,
Newmarket L3y6j4