microblading Richmond Hill
Microblading Richmond Hill can give you thick, bold, and embellished brows. Thinking of replacing your thinning eyebrow with a natural-looking, fuller, and smudge-proof eyebrow that will leave you with a semi-permanent. With our level of expertise and experience in the industry, we never have a wrong case. We have varieties of microblading services. At Canada Permanent Makeup, we have a team of experienced and trained specialists that will design a perfect and natural-looking semi-permanent brow.
We are professional and ready to design your eyebrows that will depict the brow of your dream. Microblading is a semi-permanent tattooing technique that is relatively new to the world. With a special hand-tool, our Richmond Hill Microblading technician makes a pattern of thin lines that looks like your own hair growth pattern by inserting pigment into those lines. This results in a natural looking eyebrow that blends in with your existing eyebrow hairs.
Read more: price of Microblading in Toronto
Microblading in canada makeup
we provide the best quality microblading in richmond hill
At Canada permanent makeup, we believe that  Microblading should be a great experience so when you're finished you feel happy and proud with the results. We have been doing Microblading Richmond Hill for many times so you can be confident that you have come to the best microblading salon in Richmond Hill.
We have the number one microblading service in Richmond Hill. we have completed our microblading training in Richmond Hill and we will spend the time to find out what's best for your eyebrows and explain the after microblading care for you.
The whole microblading Richmond Hill process is to make your eyebrows more beautiful in two steps. After consultation with our microblading Richmond Hill specialists about the best shape, color and so on, we will design patterned lines similar to your natural brows. The next step will doafter the pigments have implanted on your skin. when your skin heals within 14 days, there will be a touch-up section to finish te procces. The microblading service will last for 12-24 months.
If you want to know more information about our microblading Richmond Hill service, you can see our microblading photo gallery below.
Permanent makeup has been a big trend lately with people doing all sorts of tattooing, including eye shadow, lip tint, and microblading.
It's not for everyone obviously, but if you barely have any eyebrow hair and it takes a massive part of your morning routine just to draw on your eyebrows, it's probably a good option. Maybe you don't want to get late to work every day because you had to get your eyebrows on fleek or, more simply, you could use that extra time to sleep in, who wouldn't like that. You can read other people's opinions about microblading Richmond Hill and get help from these opinions.
Elite Atta mini: Being a profesional Fantastic job. she is amazing really an artist and she knows exactly what to do highly recommended.

I've done eyelashes lifting with her and I'm beyond happy. Thank you and Would definitely recommend her.

My wife and I went for our eyebrows to Nooshin. I have a scar on my eyebrow from childhood. Nooshin was able to bring back a

[…]
The Canada permanent Makeup clinic is a large collection with a professional team in Toronto. This collection is managed by Noushin Javaherian. She is a computer engineering graduate. The secret of the success of this collection that she manages is the combination of her mathematical science with health and beauty, and they instill this in their team. The Canada permanent make-up team uses first-class materials in all its services with the best methods in the world.
One of the main slogans of the Canada permanent make up team is that they are fans of natural beauty and use this slogan as the basis of their services. As you know, the team leader plays a very important role in any series and Ms. Javaherian, as the manager and leader of the series, has the necessary professional documents from Iran and Canada in the field of beauty such as . All levels of permanent makeup are dominant.
price microblading technique in Richmond Hill
Phishading &
microblading
Powder brows
microblading
microblading richmond hill at affordable price?
Microblading is all about make the best shape for each eyebrows. Instead of using a traditional tattoo or using pencils, microblading Richmond Hill requires the use of a small tool with small needles. These needles are used to draw natural hair strokes .Microblading Richmond Hill , unlike traditional  tattooing, is not in the deep layer of skin. This is also semi-permanent, and the color will fades within 12-24 months. The hair strokes are so natural and better than any traditional tattoo, as a handheld needle is used there is no electrical gadget that permeates deep in this technique.
The process is very precise thanks to the tool that is used and the specialists which are do this process, so because of these important reasons we say if you want to choose the best microblading Richmond Hill , Canada permanent makeup is the answer.
The process of microblading Richmond Hill involves two major sections: pigmentation and touch-up. After the consultation with the specialist, a pattern of lines, which is similar to the structure of the hair growth on your brow, will be designed. The designed lines will structure the direction of pigmentation. After two weeks, the last section will follow. The touch-up will merely ensure the perfection of the service. Once the skin gets to heal, you will rock a perfect and fuller brow you have been dreaming of having!
You may have thought that the microblading Richmond Hill is a process that is so painful. The good news for you is that the process is painless. The pigments are implanted on the skin to make a perfect, full and natural brow.
The fashion industry is one of the topics that is changing day by day in our society . The of microblading Richmond Hill service is allows us to change the pattern of your brow to the best trends in the fashion industry. You can consult with our microblading specialist for to be aware of the latest models in the world and the fashion industry.
how long does microblading last?
You should know that microblading Richmond Hill service is different from the traditonal tattoo. Microblading Richmond Hill is not permanent. But it can last for 12-24 months, it will  fade over time! The durability depends on your skin type. To make it last longer, you have to follow the after care instructions.
the microblading process at our toronto newmarket and richmond hill
At the start of the process, the technician will start with an
consultation and will be asking you question about this service:
What are your goals for your changing eyebrows?

Do you wear a lot of makeup every day?
Based on your answers to these kind of questions, we will start the process with cleaning your brows.
Step 1: Cleaning
Your technician will clean your brows. This is the most time- consuming portion of the procedure and can take between 20 minutes to an hour. They will use various tools to ensure that your brows are as even and symmetrical as possible.
Step 2: Finalizing Pigments
After getting your approval for the shape of the brows, your technician will choose the colors by swatching them on your forehead, to compare the pigment color and your natural brow hair. After confirming the shape and color, then you are ready for the actual microblading Richmond Hill process.
Step 3: Microblading
Microblading Richmond Hill is done by using a handheld blade equipped with small needles that cut through the dermal epidermal junction where the pigment is deposited. This is where your technician will draw hair like natural brows. Topical numbing will be used throughout the procedure so you will feel minimum pain. On a scale of 1-10, the majority of clients rate the pain tolerance level to be around a 2-3.
Step 4: Healing
Immediately after the procedure, you (as well as the majority of the clients) will express that they felt their brows looking bold and dark. That is normal. First, you are not used to seeing yourself with actual full eyebrows so the new look might be overwhelming. Second, the color will deposit darker than you would like to allow room for the healing process.
consultation for microblading
get your consultation for microblading in richmond hill
Be different with our professional Esthetic services provided by our world-class Esthetician!
Canada permanent makeup is where esthetician or a microblading professional is not just a microblading – it's a work of art that defines who you are as much as the clothes you wear and the things you say. It is a part of you, a direct link to your personality. We know. Call us today to schedule an appointment.
Latest microblading Articles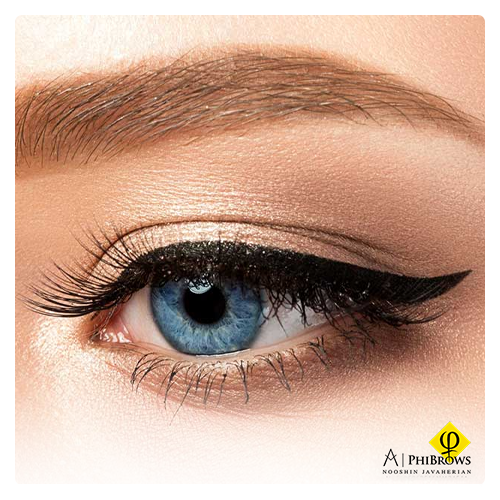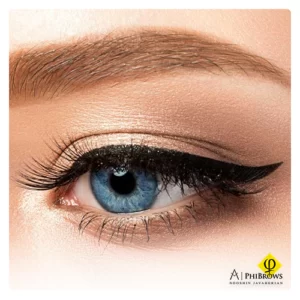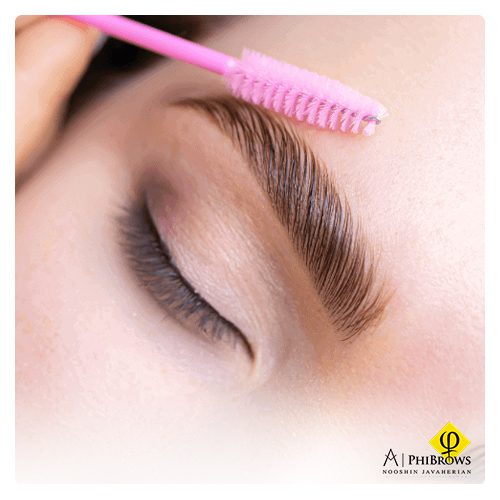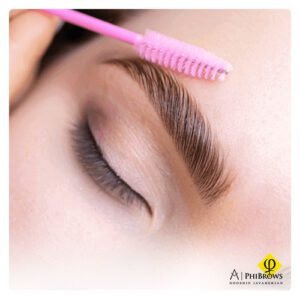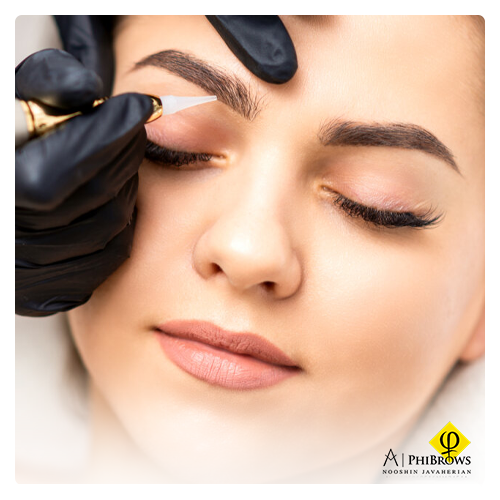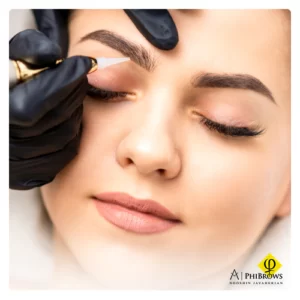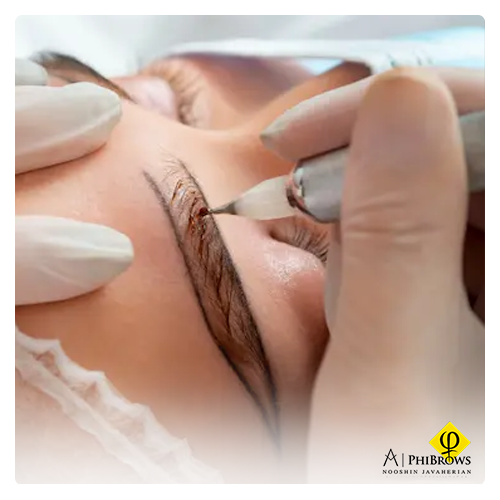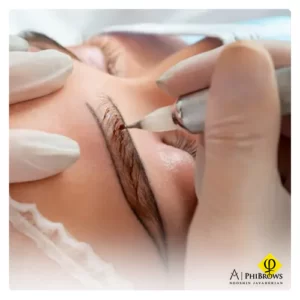 273 Manchester dr ,
Newmarket L3y6j4