Lip tattoo Barrie is the Cosmetic Procedure You didn't know you wanted. Lip tattoo is a form of semi-permanent cosmetic tattoo that enhances the lips natural tint and shape, giving them a boost and a glossy touch. It's designed to define and outline your lips, not to actually make them fuller. It gives the illusion that they're fuller, but in a very natural way.
It's more or less like microblading for your lips! Everyone's lips are different, and there's no one standard of beauty. But if you would like to change the appearance or color of your lips, you may be interested in lip tattoo Barrie .
Read more: microblading in Toronto
lip tattoo in canada makeup
lip tattoo in canada permanent makeup?
Here at Canada permanent makeup we have a wide variety of tools in our cosmetic arsenal. Upon request we will use a medical grade anesthetic to help minimize the client's pain and make the experience as comfortable as possible. The lip tattoo Barrie involves the insertion of the pigmentation inside the lip's membrane, this enhances both your lip's definition and color. Your first appointment will consist of a 1 on 1 consultation with one of our makeup gurus and the procedure which takes approximately 1 to 2 hours in total.
At Canada permanent makeup we have an experienced staff of highly qualified pigmentation specialists. We believe in getting the job done right, the first time and consider our client's well-being our top priority. At Canada permanent make up you'll be in the hands of licensed professionals, this is to say that you are completely safe and have nothing to worry about.
We follow a strict protocol and believe it's important that your technician uses disposable blades and sanitizes everything properly. We are fully able to display some of our previous works done with other clients to show the final results. Here is a collection of lip blushes we have performed with passion.
Lip tattoo Barrie is a cosmetic tattoo treatment that will enchance the color of your lips by tinting and refining the shape to make it look bigger. Lips are actually transparent by nature, the blood circulation determines the color in the lips. The lips are covered with a very thin skin, which is called the lip red.
If you have a strong circulation, you will see more color in your lips. When you have a lot of pigment in your lips (common with people with a dark skin color), sometimes also in 1 of the lips, you can use lip tattoo Barrie to ensure that both lips get a beautiful color
Think of it like lipstick on your mouth that is semi-permanent, the color will fade over time and will last 2-3 years. See other people's opinions about lip tattoo Barrie to get more information about this service.
Fantastic job. she is amazing really an artist and she knows exactly what to do. Highly recommended !

Elite Atta mini: Being a profesional Fantastic job. she is amazing really an artist and she knows exactly what to do highly recommended.

My wife and I went for our eyebrows to Nooshin. I have a scar on my eyebrow from childhood. Nooshin was able to bring back a

[…]
price lip tattoo/blushing technique in barrie?
The Canada permanent Makeup clinic is a large collection with a professional team in Toronto. This collection is managed by Noushin Javaherian. She is a computer engineering graduate. The secret of the success of this collection that she manages is the combination of her mathematical science with health and beauty, and they instill this in their team. The Canada permanent make-up team uses first-class materials in all its services with the best methods in the world.
One of the main slogans of the Canada permanent make up team is that they are fans of natural beauty and use this slogan as the basis of their services. As you know, the team leader plays a very important role in any series and Ms. Javaherian, as the manager and leader of the series, has the necessary professional documents from Iran and Canada in the field of beauty such as . All levels of permanent makeup are dominant.
what is lip tattoo/blushing ?
The lip tattoo Barrie is a type of temporary lip tattoo very soft and natural which enhances the shape and shade of your lips by giving them a more defined shape and youthful tint. This lip tattoo brings back the color to your lips and defines the borderline. Lip tattoo will last around 2-3 years and gradually fades and leaves your lips as it was before the treatment.
Your lips will look like you have lipstick on for the first 3 days, and soften as they heal to become a subtle, natural-looking lip tint in less than a week. Color is adjustable base on the natural shade of your lip and what the goal color is but we recommend always go with a natural shade/color so you are able to add up or cover it up with a different shade of makeup as you wish.
how long does lip blushing last?
If done properly the effects of lip tattoo Barrie will give you those fuller, more defined lips you always wanted. They will last you anywhere between 2-3 years depending on how you upkeep them. All forms of cosmetic tattooing require touch ups to keep the same definition and shape. Results may vary from person to person due to differences in maintenance.
After the initial session the color will fade down by about 50%. This makes it is very urgent to come back for a touch up in about 5 weeks to achieve the desired results.
do and don't before/after a lip tattoo session?
To have the best result in lip tattoo Barrie process follow these points:
DO
Use a lot of lip balm to keep your lips moisturized. Plan a follow up appointment with your permanent makeup artist.
DON'T
Pick your scabs. Never! Also, avoid sun exposure and workouts for around 2 weeks. Do not eat spicy food in the 48 hours following the session.
permanent lip makeup advantages
Tired of reapplying lip liner and lipstick that seem to dry or chap your lips? If so, we may have the perfect procedure for you. A lip tattoo Barrie can dramatically improve the appearance of lips and create a more defined and full shape. A tattoo eliminates the need for a lip liner pencil since your lip borders will already be perfectly outlined. Another truly wonderful benefit is never again worrying about your color rubbing off, fading, smearing or getting on your teeth.
Anyone looking for that morning glow right after waking up, should consider permanent makeup. You will love the end result of a lip tattoo Barrie if you suffer from unsymmetrical, uneven, scarred, or extremely thin lips. As a result of growing older, lip color naturally fades.
If you are looking for that youthful glow then adding permanent color to your lips will help you look younger. Also, if you spend money on lip plumpers or fillers that don't last long, instead, try a lip tattoo Barrie that gives the illusion of permanently fuller lips that can last for 3 years.
If you want to ask about the pain of this process we have to say the lower your pain tolerance, the more discomfort you might feel. However, some people may not feel much pain at all. You may consider taking acetaminophen before your appointment to decrease your chances of feeling pain
What are the risks or side effects of getting a lip tattoo ?
Despite the popularity of tattoos, there are still risks and side effects that every person should consider. These are related to the lip area, which is the sensitive part. Consider the following risks:
Lip tattoo needles cause minor damage to your skin. It is normal for your skin to swell in response to these conditions. But this swelling should go away after a few days. Cold compresses can help reduce swelling. Infection in the lip area can occur for a number of reasons. It is very important to know that your specialist is using a sterile tool. You should also follow the hygienic instructions after the procedure, for example using a mouthwash.
Where your lips come in contact with saliva or food or drink, they can be at risk for infection. Lip tattoo is very sensitive to moisture and bacteria in the mouth. Wounds can develop when lip tattoo Barrie do not heal properly. Allergic reactions and tattoo infections can also increase the risk of scar tissue there.
You will need a re-appointment to make your lip tattoo Barrie look as colorful and beautiful as it did the first time, and to keep the amazing look constant. But note that these sessions do not mean that the whole process is done again, but it depends on how much your tattoo has disappeared. In fact, it can be said that these extra sessions make your lips have a personal color and its appearance is perfect and without the need for cosmetics.
Get Free Consultation For lip tattoo Barrie
At Canada permanent makeup, our goal is to perform the most natural transformations, tailored and customized for each client. You can contact us for more advice and any questions.
Latest lip tattoo/blushing Articles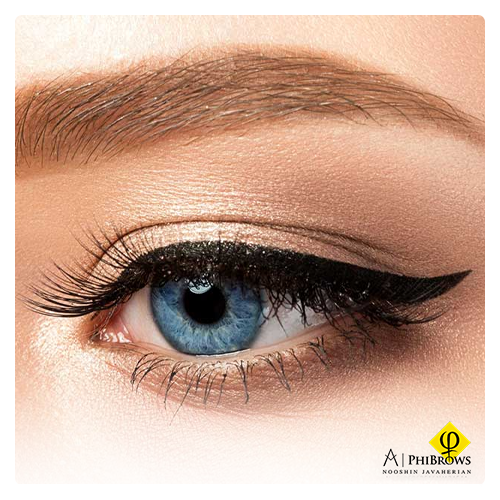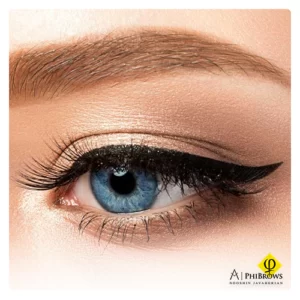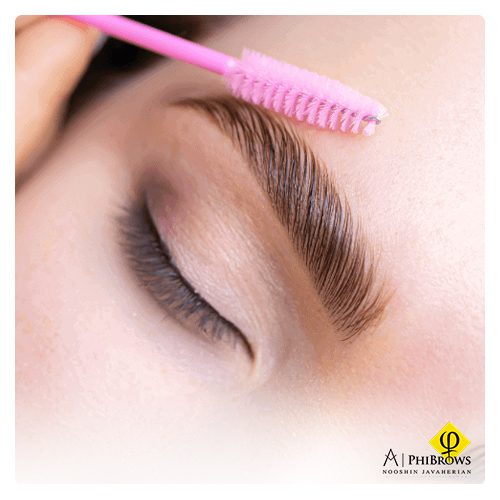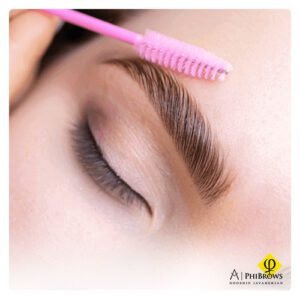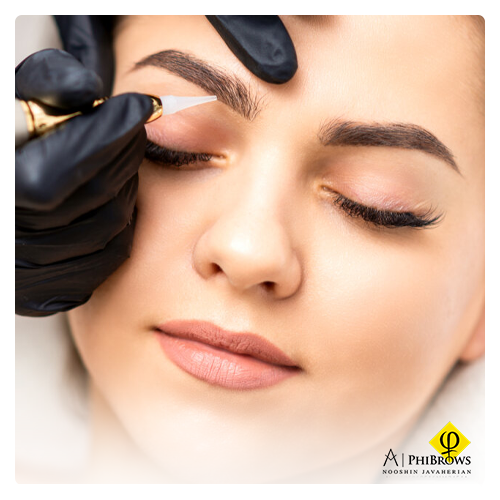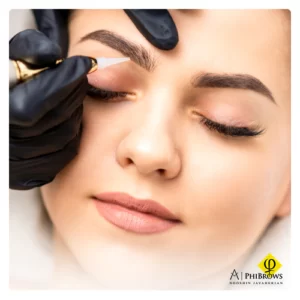 273 Manchester dr ,
Newmarket L3y6j4