brow lamination helps you to keep your eyebrows in a uniform state. This method is suitable for eyebrows whose hair follows a different growth pattern. Also, the eyebrows are not symmetrical. With using this method, we can easily straighten your eyebrows. Get in shape and also give you the look you want with full eyebrows. This process is suitable and great for all eyebrows, especially eyebrows that are irregular. Brow lamination Markham is a suitable option for them.
In addition to the regular appearance, your eyebrows become more shiny and also the ingredients of brow lamination Markham material eventually lead to the growth and strengthening of your eyebrows.
Read more: price of Microblading in Toronto
Brow Lamination in canada makeup
brow lamination in canada permanent makeup
brow lamination Markham is a process that has two steps and the result is filling in the eyebrows and modifying the shape of your eyebrows. This is done by placing your eyebrow hairs in place with using a special material. In the first step, a cream is used that grafts the original removes the eyebrows so that we can give them a new look. In the next step, we will use another cream to reconstruct your eyebrow transplant and put your eyebrows in a new fixed position.
If your eyebrow hair is in a position that does not stay in place or is straight and down, brow lamination is a great solution for you. Brow lamination Markham usually lasts four to six weeks, and if proper care is taken, the effects can be up to 8 Take a week. You can see the results of those who have had their eyebrows lifted by referring to the relevant pictures.
see more: brow lamination portfolio
In Canada permanent make up we do our best to get you the result you want and feel the natural beauty Also in this way you can use the opinions of our other clients and see that each person according to the characteristics and problems she had the result how to evaluate brow lamination Markham.
What is the process of brow lamination markham?
The whole brow lamination process takes less than an hour and is completed in one session, and you do not need another session to complete the process. We have explained the process to you at the bottom, so stay tuned:
To start the brow lamination Markham process, you as a client should lie down in a comfortable bed, then in the next step we will clean your eyebrows properly so that we can evaluate and measure your natural eyebrows. Then after that with you We are talking about the apparent problem that has bothered you and its solution.
We recommend that you do not cut your eyebrows for at least three weeks before the treatment and let it grow normally, in which case we can figure out the best shape for your eyebrows. In the continuation of the process, we comb the hair of your eyebrows and fix it in the desired direction. After combing, the keratin formula is applied on your eyebrows and covered with a coating. The time of this coating is different for each eyebrow but normally the time required for each eyebrow is 5 minutes. While using this cream, you may feel a slight burning sensation, but not enough to make you feel uncomfortable.
In the next step, we use a special neutralizing cream and this Hold the cream on the eyebrows for a few minutes to keep the eyebrows in shape. Then we change the eyebrows to the shape that you want.
brow lamination maintenance
In this section, we have brought you some tips about caring for laminated eyebrows:
To maintain the effect of brow lamination in the best way, you should avoid high temperatures during the first 24 hours when taking a shower or bath. Also, your eyebrows should not be in contact with water, using saunas, tanning salons and other places that have moisture. and high temperatures are forbidden for you for the first 24 hours. You can use a small amount of moisturizing oil such as coconut oil, castor oil and organ oil daily to strengthen your eyebrows after the brow lamination Markham process. You can use one oil every week to use the benefits of all oils. You can also use hair growth serums.
After the procedure, comb your eyebrows at least twice a day, this way the effect of laminating your eyebrows will be more lasting, and with this method, you will keep your eyebrows tidy and beautiful.
We recommend that you do not use facial cleansing gels, tonics and cosmetics. After laminating eyebrows, avoid peeling and cosmetic procedures for at least a week.
get free consultation for brow lamination in markham?
In short, if we want to introduce brow lamination Markham to you, we will introduce it as a miracle in the beauty of eyebrows, because in addition to beauty, you strengthen your eyebrows and the effect lasts for several months. Now, if you decide to do this process, you can contact us so we can give you the advice you need in Canada permanent makeup to help you make that decision.
Latest brow lamination Articles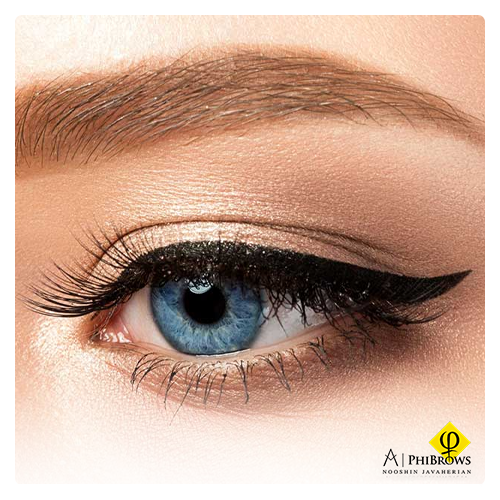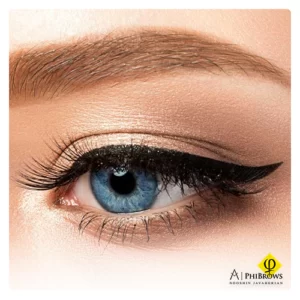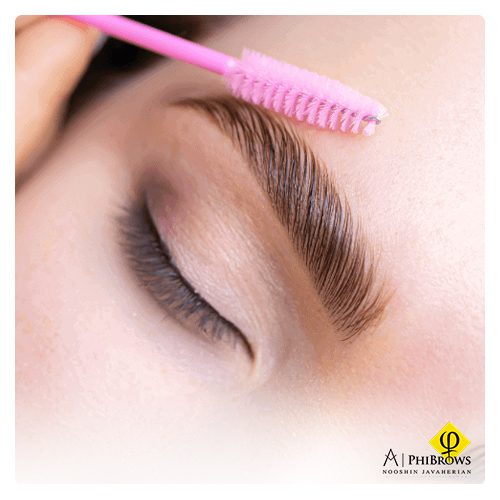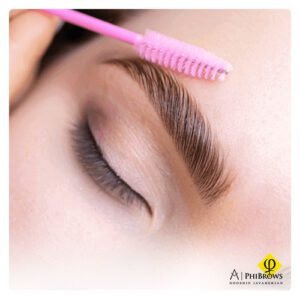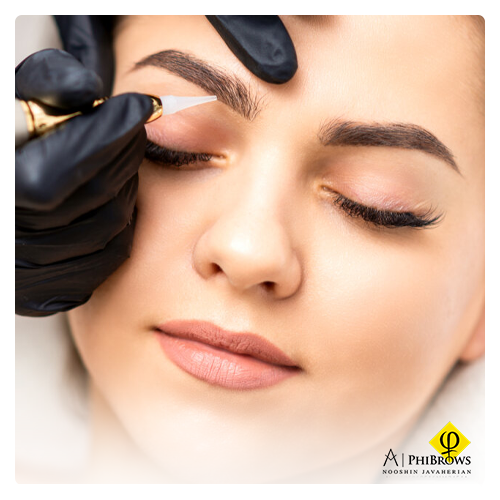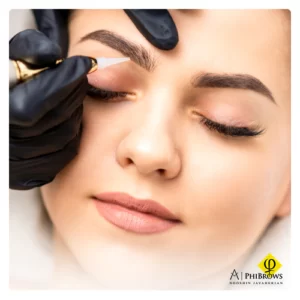 273 Manchester dr ,
Newmarket L3y6j4