Looking for lash lift Richmond Hill? Do you dream of waking up with curled up, lifted, luscious natural eyelashes without having to do your makeup every morning? The Lash Lift is the ultimate way to enhance your natural lashes without eyelash extension application. This eyelash enhancement method is also great for anyone who might be allergic to the eyelash glue, as the lash lift ingredients we use are hypoallergenic!
Unlike a lash extension, the lash lift Richmond Hill will change the shape and color of your natural lashes. This service involves boosting and lifting lashes before tinting them for thicker, darker, longer looking lashes. It's a semi-permanent service that increases your natural lashes beauty, making them appear fuller and longer. Our certified technicians in Canada will use a special technique combining a lifting lotion and silicone rods to lift your natural lashes. You'll get curl and volume without that weird kink you sometimes get from clamping down with a curler. No need for eyelash extensions and the associated aftercare. We have had clients whose lashes have improved, gotten healthier, and longer from getting lash lift Richmond Hill!
Our formula is conditioning, nourishing, and formaldehyde free.
Read more: price of microblading in Toronto
lash lift in canada makeup
lash lift in canada permanent makeup
Lash Lift Richmond Hill is the best way to permanently curl your natural eyelashes. Think of it as a new-age perm for your lashes: a process that uses silicone shields and cream-based products to curl your natural eyelashes. With a lash lift Richmond Hill , your lashes will get the height you're looking for while also attaining maximum length and extension (unlike traditional eyelash perms that use tight rods to achieve a curled, yet shorter effect).
Lash lift  gives you the best of both worlds: your natural lashes will get the semi-permanent lift and maximum curl while staying damage-free. After experiencing a lash lift Richmond Hill , you may never go back to extensions or a lash curler ever again.
The Canada permanent makeup lash Lift service uses a Keratin formula infused with collagen and flexible shields to create flirty lash curves that everyone desires! The Canada permanent makeup lash lift healing formula ensures that the eyelashes get healed during the treatment, allowing for long lasting results (up to 8 weeks!)
To see the sample images, refer to the following section.
Lash lift Richmond Hill is everything you need for making your lashes more beautiful. We will talk with our clients to provide the look they've always wish for. The lash lift Richmond Hill enhancement lifts and boosts your natural lashes without damaging them and with no lash extensions needed. Your natural lashes will be lifted, curled, darkened and protected by our service. If you want, you can know what other people think about our service and make decisions more easily.
I've done eyelashes lifting with her and I'm beyond happy. Thank you and Would definitely recommend her.

My wife and I went for our eyebrows to Nooshin. I have a scar on my eyebrow from childhood. Nooshin was able to bring back a

[…]

Elite Atta mini: Being a profesional Fantastic job. she is amazing really an artist and she knows exactly what to do highly recommended.
price lash lift technique in richmond hill?
what's happens during a lash lift richmond hill
Before the lash lift process is started , your eye area and lashes have to be clean. Then we apply a silicone mold/shield on to the eyelid using a special glue. With the silicone mold on the eyelid, we curl the lashes and using the glue over the mold, that is curved upward and outward to create a beautiful curl. when the lashes are adhered to the shield and separated, that will reveal the final outcome.
You know that this service is done only for the upper lashes. when each and every lash is applied onto the mold, the specialist will separate them , so you get a beautiful curl on the lashes, and you would apply the perm solution. The perm solution is a chemical solution which  sits on the root of your eyelashes, between the root and middle of your lash, and it would sit depending on you from 10 to 15 minutes. It could take as little as five minutes, though the time of this process depends on the thickness of your hair.
Then we wipe that off and put on the setting solution, and that re-hardens the hair so the shape is set in place. (That setting solution, also known as a neutralizer, prevents over-processing, which could lead to lashes looking too curly, or even droopy.) Once the solution is removed, an oil or conditioning solution is often applied to the lashes.
Lash lifts Richmond Hill is often paired with lash tints for extra oomph. When the treatment is done, the client should avoid getting the newly permed lashes wet for the first 24 hours. You just don't want to use anything that would get your lashes wet, even in terms of steam, hot shower, hot yoga.
The longer you let it set, the longer it's going to last. Against sleeping too roughly on your lashes, which could cause them to lose the shape.
how long a lash lift session last?
The entire lash lifting Richmond Hill process requires just three steps and one hour your time:
Step 1
You have to consult with our lash specialists, who will ask you some questions about your goals and style. We'll want to know if you use mascara every day and prefer your lashes upwards or fanned out. Your answers let us pick the perfect curl size to help you achieve the perfect look.
Step 2
Your lashes will be cleansed, with care to separate your top lashes from the bottom. A silicone shield will then be applied to your skin using a gentle adhesive so that your lashes can be combed to the desired shape. From there, eye-safe perming solution will be applied.
Step 3
After you getting the shape you want a setting solution and oil are applied for you. The setting solution will stabilizes the condition of the eyelashes, while the nourishing oil keeps the lashes moist.
The lash lift Richmond Hill is a semi-permanent service which goals to curl your lashes upward so you can make the eyelash curler. The process, which is totally painless and very quick, seems to be gaining popularity. Many of people who've tried the treatment have glowing things to say about it. Lash lifts Richmond Hill, unlike lash extensions which involve adhering false inserts to the lash line to create fullness are all about enhancing what a person already has. They're essentially like a perm for your lashes.
How to remove makeup after lash lift Richmond hill?
After you lift your eyelashes, it is better to use a gentle eye makeup remover to remove your daily makeup. It is very important that in the first 24 hours after the eyelash lift procedure, you should not wet your eyelashes and try to avoid wet environments and do not touch your eyes. We advise our clients not to use mascara for one to two weeks after lash lift Richmond hill. The reason for this is the longevity of the color that is applied to your eyelashes during the eyelash lifting process. But after that, mascara can sometimes be used to make up the eyes.
Advantages and disadvantages of eyelash lift
Eyelash lift treatment is a real competitor to mascara and eyelash extensions. The service lasts for more than six weeks, and during this time, your eyelashes will look as if they were made up. Also, with the help of this service, you can significantly save time when washing your face because you know that removing mascara is a difficult task. If you are one of the people who are looking for very long eyelashes and Russian voluminous extensions, this treatment is not for you because the result of this treatment is very natural. lash lift Richmond hill is a painless process, but it may be uncomfortable for people who are concerned about touching their eyes. They are sensitive to be a little unpleasant. Keep in mind that some eyelash lift kits in stores are of low quality and can be dangerous to the eyes. Eyelash lifting is a technique that should only be performed by specialists, otherwise it may cause side effects.
How long does eyelash lift last?
Eyelashes grow and fall like any other body hair. The average life cycle of eyelashes is 90 days, although this cycle is different and variable for each customer. As a result, the lash lift Richmond hill can maintain its durability for 6 to 8 weeks. Keep in mind that an lash lift Richmond hill does not require any care, except for the first 24 hours, and you can continue with your daily routine, apply makeup, go to the pool, and do the things you love.
Two important points that you should do to maximize the result of eyelash lift are as follows:
For 24 to 48 hours after the lash lift Richmond hill, avoid makeup or wetting your eyes.
Try to use cosmetics that are compatible with eyelash extensions, that is, do not use products that are waterproof or oily.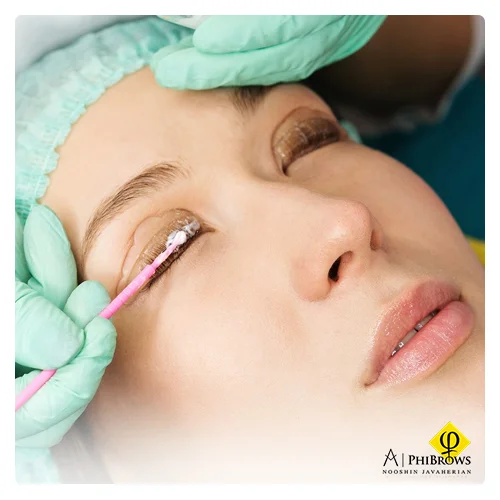 consultation for microblading
get your consultation for lash lift in richmond hill?
We know that finding someone to help you look your best requires trust. At Canada permanent makeup, we're committed to helping you choose the best treatments to obtain your beauty and wellness goals. Talk to us today for a free consultation!
Latest lash lift Articles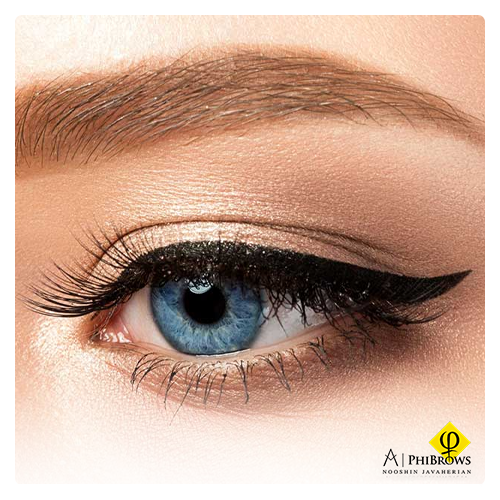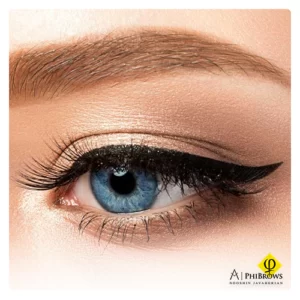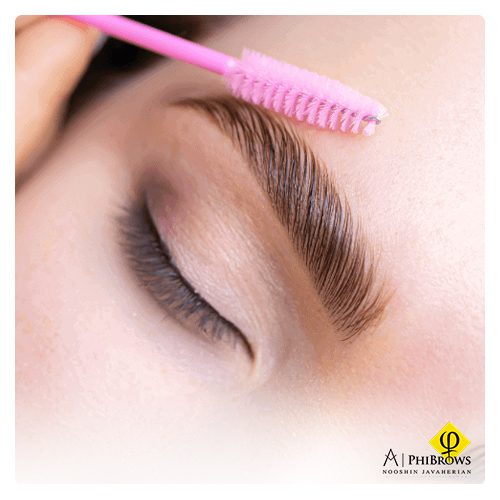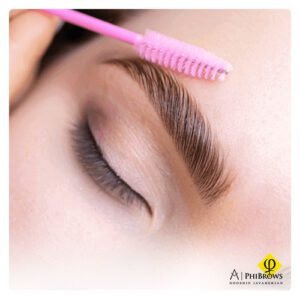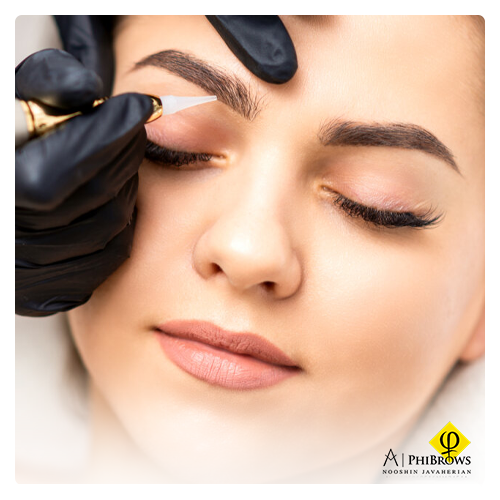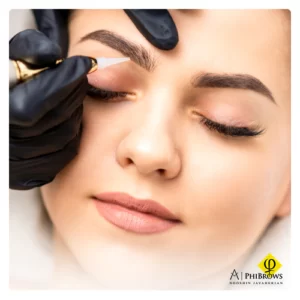 273 Manchester dr ,
Newmarket L3y6j4