Have you ever dreamed of having long eyelashes without the need for mascara? lash lift is the way to achieve your dreams. You are not alone in this path. It can be said that most women dream of achieving such eyelashes. From 2018 until now, lash lift Orangeville has officially surpassed mascara in terms of popularity.
No matter how much you use mascara, sometimes your eyelashes need strengthening. Of course, eyelash extension is another option, but as you know, they need much more maintenance So the best option is lash lift Orangeville. This process is relatively maintenance It has less and based on your natural eyelashes and curls them for a long time. For those who want to reduce their daily makeup but at the same time be beautiful, this process is the best option.
Read more: price of microblading in Toronto
lash lift in canada makeup
lash lift in canada permanent makeup
Imagine waking up every morning with lashes that look beautiful without the use of mascara or without a bit of makeup. Not only is this possible but it's a fact that's like a miracle because the lash lift Orangeville process is a magical process. It's just one hour and the result is that you look prettier every morning without doing anything. Our experts here tell you everything you need to get the best results.
With the interpretations that have been said, you are certainly very eager to see the result of this unique process. We recommend that you look at the portfolio at the bottom and pay attention to the before and after images. You can easily see the impact of this process.
This process is very suitable for people who are very interested in the beauty of their eyelashes because these people certainly care about the health of their eyelashes, so they should choose a suitable method for themselves. We suggest these people lash lift Orangeville because in addition to the beauty of eyelashes It also strengthens the eyelashes. If you pay attention to the opinions of our clients, you can easily make your final decision about this process.
see more: lash lifting portfolio
My wife and I went for our eyebrows to Nooshin. I have a scar on my eyebrow from childhood. Nooshin was able to bring back a

[…]

Fantastic job. she is amazing really an artist and she knows exactly what to do. Highly recommended !

Had my eyebrows done for the first time here and Mrs. Nooshin was very careful, professional and attentive throughout the process, making the entire experience very

[…]
the best affordable lash lift Orangeville
Of course, cosmetic procedures like lash lift have different prices depending on where you are and of course, how professional your specialist is and what materials he uses are cost effective. In Canada Permanent makeup, we have different service packages and in all packages we use excellent and famous materials and our experts do this process for you professionally to have an amazing result.
If you look at our price packages and compare them with other places, you will see that our price packages are below the market price and in addition to a good price, they will have better quality result for you So we suggest you to read the end of this article and be aware of all parts of lash lift Orangeville process.
how long a lash lift session last?
Every beauty process starts with a complete consultation to determine what kind of eyelash model you like. Based on the answer you give to your specialist, she chooses the necessary equipment to give the eyelashes curl. Your specialist will then clean your eye area well and place a silicone curler that fits your lashes on your eyelids. Then your natural lashes will curl beautifully.
They are glued to the curlers with a special glue to fix the lashes. When your specialist is sure that everything is done correctly, a lifting lotion is used so that the lashes are well soaked in this lotion around the curlers. It uses a regulating lotion that regulates the shape of the lashes. The whole lash lift Orangeville process is expected to take about 45 to 60 minutes. Many salons perform a test 48 hours in advance to make sure your skin does not react to the solution.
what's happens during a lash lift in Orangeville
When you go for the lash lift process, you first have to lie on a bed, but you have to close your eyes during the process So you can't talk on the cell phone during the process. This process does not make you feel uncomfortable and You can safely close your eyes and wait for the amazing result. The lash lift Orangeville process itself is divided into 3 stages. First, silicone pads are placed on your eyelids. Then your eyelashes are lifted and a special serum is applied on them. This serum is used to break down the eyelash protein.
The silicone pads are glued to form the lashes. In the next step, a fixing serum containing creatine is used. With this serum, the process of repairing the lashes and shaping them begins. After that, a special dye is applied and then the silicone pads are removed. Finally, a layer of pure creatine is applied to the lashes, which provides an extra layer of protein to strengthen and condition the lashes.
lash lift , unlike other cosmetic procedures that are harmful and cause a lot of pain, do not hurt you at all, and during the process you do not feel even a bit of pain and feel completely relaxed during the lash lift Orangeville process. It communicates close to your eyes, so if you hate someone touching your eyes or using a device in that area, you may feel a little upset about it, but you can control the discomfort by staying calm. If we want to talk about the side effects of this process, we can refer to allergic reactions to the solution.
Some people may be allergic to the solutions of this process and suffer from redness or blisters So if you are worried about a problem before starting the process, Test the ingredients of this process on a part of your skin. lash lift is a great way to make your eyes look more beautiful and radiant. If you are going to pay for this process, be sure that you will feel amazing after the process lash lift Orangeville can be a great option for special occasions such as be it a birthday or a wedding.
How long does a lash lift last?
Since lash lift is done on your natural lashes, this process has a lasting effect until your new lashes grow. When your lashes grow, the old lashes fall out and new lashes grow in their place. The duration of this process depends on the eyelash growth cycle of each person and the type of material used for this process. As usual the eyelash growth cycle is about 8 to 12 weeks, which is the same for all people. Since eyelash growth is not simultaneous You do not suddenly lose the lash lift .
Regarding the longevity of eyelash color, it should be said that usually most colors stay for 6 weeks. Usually, clients who undergo the lash lift Orangeville process can renew their eyelash color once every 5 weeks and do the lash lift again after 10 weeks.
How do you make lash lift last longer?
The best solution to increase the longevity of lash lift Orangeville is to take care of them. One of these cares is to use special strengthening solutions that you can apply on your eyelashes with special brushes before going to bed. Another thing to consider is not to touch your lashes too much or put pressure on them. If you use mascara, be sure to wash your lashes thoroughly. Preferably, if you can, clean your lashes with a special cleanser. You should also pay special attention to how you sleep and do not sleep on your face this will prevent your eyelashes from breaking.
You can use special eye masks while sleeping which are protect your eyelashes while you sleep.
Are there any side effects?
Many of our clients are people who come to our clinic regularly to have multiple lash lifts and have been doing this process for several years in a row. Based on our experience in this field, there are a handful of people who have reacted slightly to this process, which was also a natural and transient reaction. If you are more sensitive to certain substances, we recommend that you do it before doing test the part of lash lift Orangeville material on your skin. If this process is done correctly and by an expert, it will not have any side effects for you.
Be sure to note that do not choose an cheap lash lift and do not endanger your health, because in this process, the materials they use for you should be number one.
Can you wear lenses when doing a lash lift?
If you use contact lenses, we recommend that you remove the lenses when doing the lash lift Orangeville, as the eyes may rub in the process, especially when you are in the process of coloring your eyelashes. Sometimes customers have opened their eyes at this stage and their lenses have been colored. Therefore, it is better to remove your lens during this process so that you can do this process with ease and no damage to your eyelashes and eyes.
Does lash lift Orangeville apply to any eyelash length and color?
Lashes usually need to be at least 4 mm for lift services. Using t lash lift Orangeville, your natural eyelashes will be long and dark and will create a balanced and effortless look for you.
How often can you do an eyelash lift?
After six to ten weeks, you can use lash lift Orangeville again. The important thing is that the distance between using the services is not too short so as not to damage your eyelashes. On average, each person loses about three to five eyelashes per day. Considering six to ten weeks, it can be expected that new and strong eyelashes have grown for the next treatment. You can use eyelash strengthening serums to make your eyelashes stronger, longer and thicker. Many customers have told about their satisfactory experience with these serums.
Preparation for treatment:
Do not use mascara before visiting for treatment
If you have contact lenses, you must remove them
Eyelashes should not be wet for 24 hours after the treatment
The duration of the treatment is 50 to 60 minutes
Benefits of lash lift Orangeville:
The result of lash lift Orangeville remains for 6 to 8 weeks
You no longer need to use mascara or eyelash curler
Eyes look bigger
It adds a natural effect to the beauty of your face
There is no harm to natural eyelashes
It is completely resistant to water, showering, sweating, tears, swimming and sleeping
It does not require special care
When is eyelash lift not recommended?
When your eyelashes are already damaged
It is the distance between the strands of your eyelashes
Your eyes or eyelids are inflamed
You have eczema on your eyelids
You have alopecia or are undergoing chemotherapy
Your eyes are red
Be sensitive to hair dyes
Be allergic to peroxide
If you are pregnant or breastfeeding, this treatment does not pose any risk to you, but the result may be different.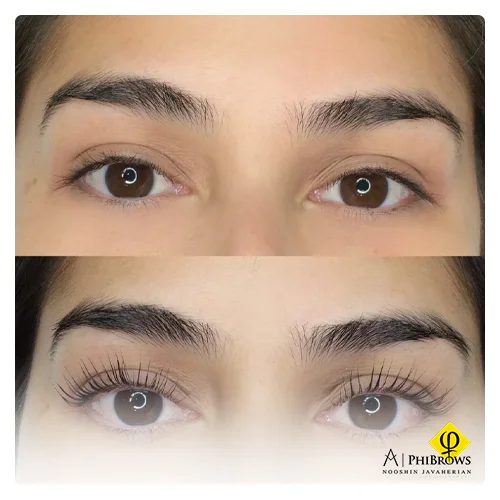 consultation for microblading
get your consultation for lash lift in Orangeville?
If you have reached this part of the article, you definitely want to do the lash lift Orangeville process, but you need advice, but do not worry, in Canada permanent makeup we will guide you in the best way and answer all your questions on this subject. Just enough Is to contact us to get closer to one of your dreams. In Canada permanent makeup, you can perform world-class beauty processes with the best quality materials under the supervision of professionals and get amazing results.
Latest lash lift Articles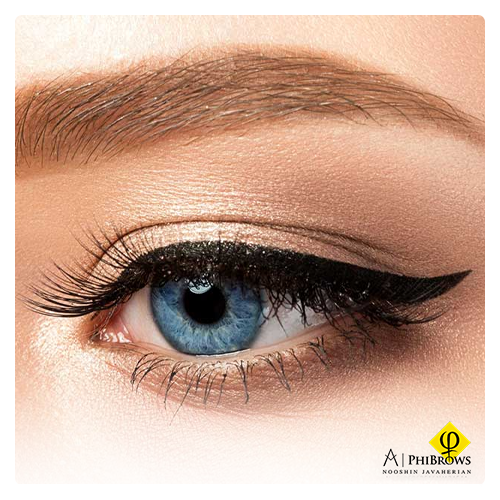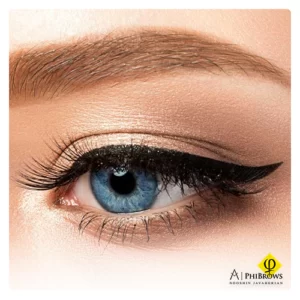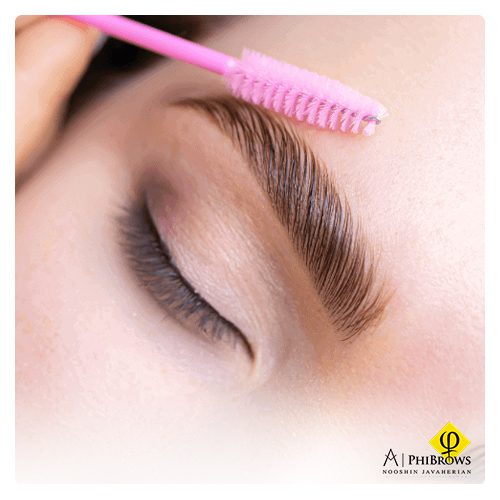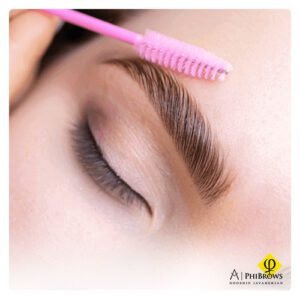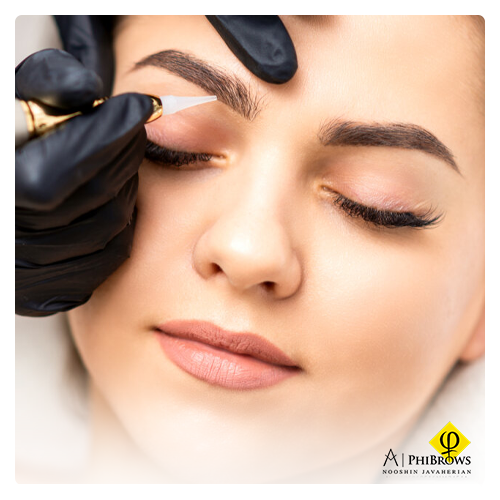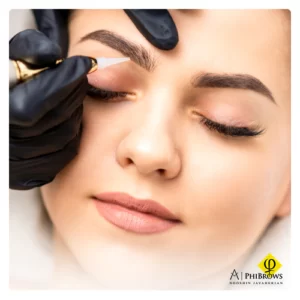 273 Manchester dr ,
Newmarket L3y6j4