Canada permanent makeup can speed up your morning routine by microblading Barrie if you need time for your morning coffee. Microblading is the best solution for you. Have you heard about microblading Barrie , but aren't quite sure what it is and what it all treats? Today, we are going to talk to you about what exactly it is, what it is used to treat and what are some of the benefits of having microblading done.
Feel rested and confident with new brows. If you want fuller eyebrows or you are tired of always having to use make up or eyebrow pencil to get the look you want Canada permanent makeup offers microblading Barrie to help you get the eyebrows you want. With this semi- permanent cosmetic procedure, you can fix over-plucked eyebrows.
Microblading Barrie is great for individuals who want to reconstruct, define or fill over-plucked eyebrows. This technique allows for natural results, regardless of the amount of hair left. As you already know microblading is a method widely used to enhance technician they can enhance your facial appearance as a whole. Precise, full eyebrows bring a youthful appearance to any face when done right. Reasonable price compare with market which are important part of benefits to my clients that more people use these services.
Microblading Barrie is an ideal solution for clients who have patchy, thin, or uneven eyebrows and are looking for the most natural looking results. However, not everyone is a candidate for microblading and there are different elements to consider such as skin condition and health. Microblading Barrie is most suitable for clients with normal skin and small pores. Oil in the skin can cause the microblading hair-stroke to expand and blur so the less oily the client skin is, the better the result would be.
At Canada permanent make up, we have very strict guidelines that we follow to decide who is a good candidate for microblading and who should avoid microblading! We have brought some customer comments to help you about microblading Barrie.
Microblading in canada makeup
Microblading in canada permanent makeup
At Canada permanent makeup we believe that microblading Barrie should be great experience so when you are finished you feel happy and proud with results. We have been doing microblading for many times so you can be confident that you have come to the best microblading salon in Barrie. We are using highest and best quality of inks pigments and tools in the world which is phibrows that is mean, the color of your eyebrow doesn't change to red and blue or orange after a while which is very important for everyone. If you want to get great services with high quality and reasonable prices.
Our microblading service technicians will spend the time to figure out what's best for you and explain the after microblading care. For more information you can see the before and after pictures below.
The Canada permanent Makeup clinic is a large collection with a professional team in Toronto. This collection is managed by Noushin Javaherian. She is a computer engineering graduate. The secret of the success of this collection that she manages is the combination of her mathematical science with health and beauty, and they instill this in their team. The Canada permanent make-up team uses first-class materials in all its services with the best methods in the world.
One of the main slogans of the Canada permanent make up team is that they are fans of natural beauty and use this slogan as the basis of their services. As you know, the team leader plays a very important role in any series and Ms. Javaherian, as the manager and leader of the series, has the necessary professional documents from Iran and Canada in the field of beauty such as . All levels of permanent makeup are dominant.
price microblading technique in barrie
Phishading &
microblading
Powder brows
microblading
what is microblading barrie?
Many of us spend a lot of time and money plucking, waxing, threading, and filling in our eyebrows. Which is why many consider something more permanent like microblading. Microblading is semi-permanent tattoo and fairly new technique to North America. Using a manual hand-tool, our microblading Barrie technician makes a pattern of thin lines that look like your own hair growth pattern by inserting pigment into those lines. This result in a natural looking eyebrow that blends in with your existing eyebrow hairs.
This type of procedure is perfect for anyone looking to enhance their natural brows, or if you have no brows, microblading can help you achieve the illusion of natural brows. Realistic natural hair strokes are placed on the brow area resulting in a beautiful, natural looking set of full eyebrows with the style you desire.
How long does microblading in Barrie last?
Microblading Barrie is a type of semi-permanent make up; through a manual process of inserting pigment into the upper layers of skin we create desired fullness and shape of eyebrows. The effect lasts up to 1 to 3 years after which the pigment fades leaving the skin and your natural brows exactly as they were.
Regardless of the natural growth of your hair, or your current brow shape, microblading Barrie can provide you with the perfect brows you have always wanted. We can add shape and lift to your eyebrows without the use of invasive methods, correct thin or over-plucked eyebrows, eliminating the need for an eyebrow pencil, provide a youthful, stunning look by shaping and defining your brows, give a realistic look to your eyebrows using a realistic hairstroke brow treatment. 3D, feathered, hair-stroked eyebrows give the best results, color matching stencil design use give you the exact look before starting the procedure.
The microblading process at our Toronto Newmarket and Barrie clinic
Microblading Barrie is a 2 session procedure (4-6 weeks apart)
The length of the session can be up to 3 hours.
Microblading can last up to 18 month even longer for some clients.
At the Canada permanent makeup, we use all natural pigments and disposable hand tools.
What can you expect from the microblading Barrie experience at Canada permanent makeup, In the following we will explain this process more:
Pre-treatment
Avoid blood thinners, aspirin, retinol (by doctor note ) one week before, and avoid drink alcohol and coffee 24 hours before your appointment.
During treatment
Before the microblading begins, a topical numbing cream is applied to the area to minimize discomfort, followed by a liquid anesthetic.
Post-treatment
Skin care after microblading Avoid getting the area wet for at least 7 days. … Don't wear makeup for at least a week. … Don't pick at scabs, tug, or itch the eyebrow area. Avoid saunas, swimming, and excessive sweating until the area is completely healed and you have a follow-up appointment. Apply the recommended ointment or cream by The technician should provide this product, which will help the skin retain moisture and form a protective barrier.
Maintenance
After one month we recommend a 1hour touch-up to most customers. Otherwise, microblading is relatively low maintenance. No special care is required, except for a brief touch-up once a year.
Is microblading a tattoo and who is candidate for this process?
Yes, microblading is a type of tattoo but it does not last forever. Microblading Barrie is a type of semi-permanent tattoo because the pigments do not penetrate deep under the skin. The reason for this is that the pigments used in tattoos are different from the pigments used in microblading. Your body metabolizes the pigments it receives through microblading, and after a while it disappears.
Another reason for this is that the color particles are less concentrated in the microblading ink. The result of all this is that makes your eyebrows look softer and more realistic. The most interesting and best part of this process is that a professional microblading specialist can create full eyebrows for any skin color with any range. If for any reason you have lost your eyebrows or your eyebrows have shrunk, the best You are a candidate for the microblading Barrie process. In this process, the color used for your eyebrows matches the color of your hair and skin. As a result, your eyebrows look more real.
Can we remove microblading ?
Yes, it is completely possible. If you want, you can return your eyebrows to their original state by referring to a professional microblading Barrie specialist. It is very important and necessary to know that your eyebrows are in the initial recovery state during the first seven to ten days. During the day, they become a little scaly, which is normal. This causes the eyebrows to look a little darker than their actual color. But you have to be patient because this is completely normal.
After seven to ten days, you will see the final color of your eyebrows. Also, for the first ten days after microblading Barrie, gently wash your eyebrows daily with antibacterial soap and water. After washing your face, make sure that all the soaps are gone. Apply a very small amount of coconut or rose oil to the eyebrows in the morning and at night.
What is the skincare after microblading Barrie?
After the microblading process, a series of skin care is required, which is similar to tattoo care, but is a little more compact. The pigments appear dark immediately after the microblading Barrie process and the skin under it becomes red also in this process a needle is used to cut the skin. Therefore, it is quite natural to experience some redness and tenderness after microblading. After two hours of the microblading Barrie process, wet the relevant area with a cotton ball soaked in sterile water. Any excess color on your eyebrows is removed and also keeps the area sterile. It takes between 7 to 14 days for the skin to heal and the pigment to become the desired color. To care for your skin after microblading follow the steps below do:
Avoid wetting the area for seven days. Keep your face dry while bathing. This is because the pigments are still sitting in the shallow skin incisions made by the needles. Avoid scratching or scratching the scalp. Avoid sauna, swimming and excessive sweating until the area is completely healed. Use any medication prescribed by a microblading specialist as directed
consultation for microblading
Will my microblading fade completely?
When people are looking for permanent and semi-permanent methods for their beauty, they expect the result they get in the end to be permanent. One of the questions that most clients have in mind about microblading Barrie is will the result is disappear completely and will our eyebrows return to their original state?
Based on the knowledge and experience of the Canada permanent make up team in this field, we must say that your eyebrows will fade over time and most of the time your eyebrows will fade by about 50% in the first year or more. According to surveys received from clients, some clients have seen the full result of microblading for only a few months, while others have stated that the result of microblading has been lasting for years. In short, the healing time of microblading wounds and the shelf life of the microblading Barrie result are different for each person and are completely related to each person's body.
consultation for microblading
Will I still need to get my natural brows shaped/plucked or dyed?
After the microblading process, your natural eyebrows will continue to grow normally outside of the microbleed area, so you will sometimes need to trim the extra hair around your eyebrows. This depends on how well your hair grows in the time. If your eyebrows are thick, you will need to remove excess hair around your eyebrows at shorter intervals. One of the important benefits of the microblading process is that the result creates a great shape for your eyebrows so that you are comfortable in this process.
If your eyebrow hair is naturally pale or lighter than the microblading Barrie pigment used, you may need to dye your eyebrow hair from time to time to match the color of your other eyebrow hair. In this regard, we recommend Talk to your microblading specialist as this may not be the right time for staining and may affect the microblading area.
consultation for microblading
Does it hurt?
One of the most important questions that arise in the minds of clients is the amount of pain they have to endure during the microblading process. This question is quite natural to arise in your mind because according to what has been heard about this. This process may seem painful, but make no mistake about it.
The pain tolerance of each cosmetic procedure is completely different for each person. The Canada permanent make up team uses two types of local anesthetics during this process to reduce the discomfort and pain caused by microblading Barrie. The point to pay special attention to is that if you are menstruating, tattooing can be many times more painful for you because this period can weaken your pain tolerance. Therefore, if you want to proceed with this process, keep in mind exactly when your menstrual period is so that you can plan properly.
How long is the appointment?
Many clients are asked how long it takes to complete the microblading Barrie process, given the steps it takes?
Based on our experience in this field, the time required to perform this process is about two hours. These two hours include different stages of this process and are not limited to the tattoo stage. At this time and in the initial stage, you will consult with our experts in this field. You will be paid and finally a decision will be made. Most of the time is dedicated to the stage of measuring and drawing the desired pattern. This stage is spent more time due to the high accuracy it requires When this step is over, it is the tattoo's turn, which usually takes 30 minutes to an hour.
How long is the healing process?
After the microblading Barrie process, your recovery period begins, which usually lasts up to two weeks. After doing this process, some blood reaches the surface of your eyebrows and this makes your eyebrows look darker. Spending the first 6 to 10 days of the healing process reaches a new stage. At this stage, you experience flaking of your eyebrows. When 14 days have passed, the whole healing process should be over. After the healing process, you may feel the color of your eyebrows lighter. But do not worry, when you reach the fourth week, the pigments will darken again and your eyebrows will be natural and beautiful.
Can I wear a make up after microblading?
Many clients are the ones who make up constantly and when they want to leave the house, and by doing the microblading process, they are worried about whether they can continue to do so or not. We should say that you should not apply makeup for at least the first 30 days after microblading Barrie. In fact, during these first 30 days, no material should penetrate into your eyebrows.
When you get a microblading touch ups?
As usual the microblading in Barrie repair session is done 6 to 8 weeks after the first session. The repair process is done exactly like the first session and does not make any difference. After the first repair session, the result is different for each person. 6 to 18 months after the repair session, they need the microblading Barrie process again. In general, we can easily say that this process is one of the processes that has a high durability, which is why it is called semi-permanent.
Is microblading permanent?
The microblading Barrie process is one of the semi-permanent beauty processes. In fact, according to our experience in this field, the shelf life of this process is usually about two years, but still this shelf life varies from person to person. You should try to be successful in taking care of it and avoid things that may reduce the effect of microblading. If your microblading expires, you can still use the original pattern that still remains on your eyebrows and do your makeup perfectly because the original microblading design has not completely disappeared.
Get your free consultation for microblading?
For better decision making, we brought some information and people's opinions about microblading Newmarket in Canada permanent makeup to help you, If you seen our Portfolio images and You decided now, you can contact us and use our specialists advices about all services in Canada make up.
Latest
Microblading
Articles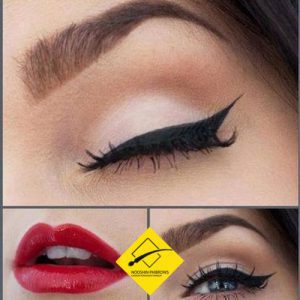 273 Manchester dr ,
Newmarket L3y6j4