If you have thin and sparse brows and routinely use eyebrow pencil and shadow to make them appear thicker, it is better to employ permanent and modern treatments. Today, new methods for displaying thick brows have been developed, which may show the thickness of your brows in an actually natural style. Microblading Toronto is a semi-permanent eyebrow repair technique. This procedure thickens and enhances the eyebrows by injecting pigment into the epidermis. Although this procedure may provide you with a beautiful, attractive, thick, and natural eyebrow, unless you do not properly care for it before, during, and after, its efficacy is reduced and its color fades easily. You will need to restore your microblading frequently (depending on the type of skin and the quality of the material). If you properly follow the microblading aftercare instruction for your microblading, the recovery duration will be prolonged.
Read more: price of Microblading in Toronto
Why is microblading aftercare instruction so important?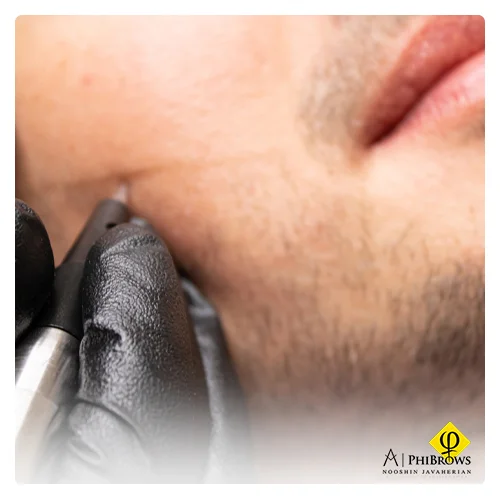 It is critical to follow microblading aftercare instructions after your treatment. You risk infection and losing the full benefits of having microbladed brows if you do not follow instructions. To achieve the best results from microblading and to have gorgeous and appealing eyebrows, it is recommended that you follow the microblading aftercare instructions.
What is the duration of microblading aftercare?
In general, microblading aftercare lasts 7 to 14 days. The healing phase for microblading takes 4-6 weeks, but the aftercare takes significantly less time. It's especially important at the start of the microblading Toronto process of recovery, when you need to be extra cautious. The scabbing stage is the most sensitive. After that, you can relax.
Read more: Microblading in Barrie
What Are the Basic Microblading Aftercare Instructions?
Here are the fundamentals of microblading aftercare:
Gently wash your face, paying special attention to the treated area. With a clean tissue, pat it down. Don't rub your brows.
Use only the products recommended by your microblading Toronto artist. Do not use skincare products on your own because they may contain exfoliants and acids that might affect the pigment.
Allow the scabs to naturally fall off. Picking them can take some color off, which is difficult to repair.
Sleep on your back with a clean pillowcase, preferably silk, and avoid sleeping on your face.
At least 10 days without wearing any makeup. You may be tempted to avoid the treated region by wearing makeup on the rest of your face, but artists advise against it since the mascara and removal products may come into contact with the sensitive area while you remove the makeup.
Avoid excessive sweating, saunas, beach and pool swimming, and long showers.
Avoid tanning and excessive sun exposure.
As you'll see, the basic microblading aftercare instructions are very strict.
Makeup and cosmetic products are not permitted. Therefore, schedule your microblading session well in advance. Remember that your brows will need to recover and that you will need to have a touch-up. As a result, it is preferable to receive the treatment at least two months before a major event or vacation.
Day by Day Microblading Aftercare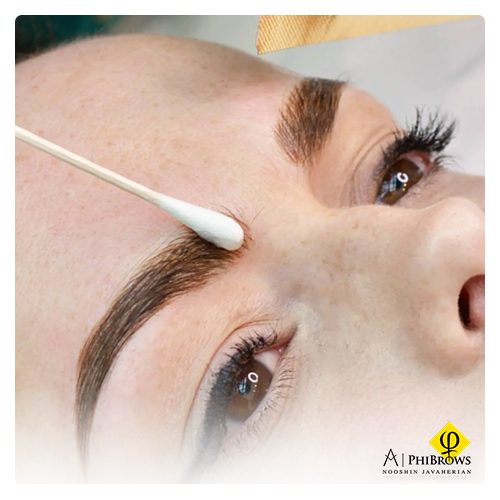 Day 1: Your brows are swollen and irritated. They also seem overly dark. Blot the lymph from them using a cotton pad and a drop of sterile water a few hours after the procedure. Repeat 2-3 times.

Days 2: Wash your eyebrows with sterile water on just a cotton pad or antibacterial soap (as directed by your microblading artist) and Repeat 2-4 times each day to minimize lymph buildup in the region. Make absolutely sure your hands are clean. Apply a little coating of ointment to your brows after washing them. You don't want your brows to seem oily if you use too much ointment.
Days 5–10: The scabbing stage usually occurs around day 5. Allow the scabs to naturally fall off. You risk damaging your microblading if you touch it. Follow up with the aftercare procedure—carefully wash, dry, and moisturize as instructed. Contact your artist if you detect anything abnormal, such as significant scabbing or redness.
What Kinds of Microblading Aftercare Are There?
Aftercare for microblading brows comes in two types:
Wet healing
dry healing
The distinction is that the former requires the use of an ointment after washing the brows, whilst the latter does not.
The moist healing process consists of numerous steps:
Wash your brows lightly with sterile water and pat them dry gently with a clean towel or cotton pad before applying a thin coating of aftercare ointment.
There are two different views on dry healing:
The first involves carefully cleaning and drying your brows, but no ointment is used.
The second is a little more extreme, needing no washing and no ointments. All you have to do is avoid water and let your brows heal on their own. This method is a little out of date because not cleaning your brows might create problems, and most microblading Toronto artists no longer recommend it.
Read more: BEFORE AND AFTER MICROBLADING
Microblading aftercare instruction for Oily Skins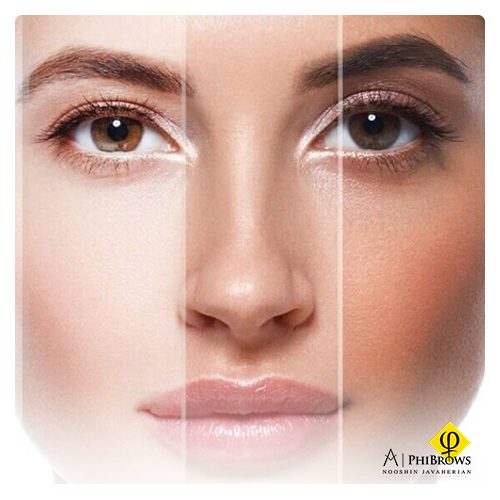 People with dry skin are far more suitable candidates for microblading and should expect excellent outcomes.
Those with oily skin are much less fortunate. This is because sebum, or natural oils produced by the skin, pushes the pigment out. However, this does not exclude them from having microbladed brows. They can, but oily skin needs specific upkeep. Because there is no need for further moisturizing, dry healing is typically indicated for customers with oily skin. Microbladed eyebrows should indeed be blotted many times every day. You must keep them dry.
Read more: Microblading Removal: When and How to Do It?
Before applying semi-permanent makeup to obtain the desired look, think carefully because this makeup generally requires several aftercare instructions to achieve the best results. You should commit at least 4 to 6 weeks to achieving your goal and maintaining this makeup. The final appearance of your eyebrows will be determined nearly 30 days following the microblading treatment. Consider when you can do the maintenance period after eyebrow microblading correctly to achieve the greatest results and enjoy your lovely new brows.
Take note that the endurance of brow microblading Toronto is dependent on the microblading aftercare instructions, so take these precautions seriously.
When can you wash your eyebrows after microblading?
Microblading is considered a type of tattoo, which means that the wound must be kept clean due to microblading aftercare instructions. Try to keep the affected area dry for at least two hours after treatment. After that, you should clean your eyebrows with a cotton pad soaked in water. You can do this 2 to 3 times on the first day. This should be done to get rid of the fluid that appears from the wound.
On the second to tenth days and during microblading aftercare day by day, you should wash your eyebrows gently with antibacterial soap and some water. Be careful not to rub them but just touch them gently. After that, keep them dry and if your artist has recommended, you can use ointment.
Microblading aftercare instructions after recovery
The longevity of your microblading depends on your lifestyle and habits.
 If you sweat a lot, swim, or expose the treated area to sunlight, your microblading may not last longer than 18 hours.
If you want to prolong its durability due to microblading aftercare instructions, you must follow the touch-up sessions regularly. Your skin type and lifestyle determine the number of touch-up sessions. Try not to wait too long for a touch-up session or you may have to do the entire treatment again.
You can protect your eyebrows with sunscreen lotion to increase the longevity of microblading. Also, try to avoid products containing retinol as these products will speed up the fading process.
What ointment is suitable for microblading aftercare day by day?
If you trust your microblading artist, you will trust the aftercare tips.
If your artist has prescribed a wet treatment, apply the aftercare according to the same schedule.
Use an ointment recommended by your microblading artist. Most microblading artists provide clients with the necessary aftercare products.
The care ointment after microblading is usually a cream based on panthenol and glycerin.
Some artists also talk about coconut oil and creams containing virgin olive oil and avocado due to microblading aftercare instructions. Some products may contain shea butter, cocoa butter, beeswax and others. Tell your microblading artist if you are allergic to any of these.
What you should pay attention to is how to use the ointment.
Try not to use too much ointment as it will clog your pores. You should only use a small amount of the recommended cream and not apply a thick layer of it. You can do this 3 times a day.
To get better results, apply the ointment before and after bathing to protect your eyebrows.