Microblading is a beauty method for your eyebrows. This method is one of the semi-permanent methods. With this method, you can have completely natural and fuller eyebrows. This process is a safe process that is done with the help of hands. The reason for this is that with the help of the hand can create more control and finer shaping for the client. If you think that your eyebrows are faint or parts of it are empty and need to be filled, microblading Markham works a miracle for you. So do not worry. Leave your eyebrows to us.
Read more: Price of Microblading in Toronto
To answer your questions about the microblading process, you can read to the end of the article. With the help of this article, we will fully answer your important and basic questions about the microblading Markham process.
If you have read the article so far, congratulations on passing the important parts of this path. From now on, we will help you make the best decision for the beauty of your eyebrows. We are talking about the microblading Markham process. To start anything, especially cosmetic processes, using the opinions of people who did the process before can help us a lot in our decisions. In this article, we have brought some of our clients' opinions for you.
see more: microblading portfolio
Microblading in canada makeup
we provide the best quality microblading in markham
Regarding this method, we must say that this method is a semi-permanent technique and causes fuller eyebrows for everyone. The microblading specialist can create a full natural look for you with this method. In Canada permanent make up, we advise our clients before starting the process and we check which condition is suitable for their eyebrows and face.
In the next step, we will examine the best color for their eyebrows according to the natural color of their eyebrows and face After performing these two steps, the microblading treatment can start. With the microblading Markham treatment actually, you can check our portfolio by clicking on the images below, and then continue to read.
price microblading technique in markham
Phishading &
microblading
Powder brows
microblading
Of course, the price of microblading services varies in different parts of Canada, but we assure you that in the Canada permanent makeup clinic, we have considered the right cost by providing the best microblading in Markham services and the best materials. Some clients choose bad places because they do not pay much. They have the wrong options and these choices will lead to damage or complications for them.
We advise you to do enough research before choosing your specialist and do not endanger your health just because of the lower price. The prices of our service packages are at the bottom and you can see them in this section. As you can see, the prices of our packages are quite reasonable and considering the first-class materials we use, it is the best option for you. If the prices of our packages are Compare with other clinics and you will find that this is the most suitable price for you.
what is microblading markham?
Microblading is a completely semi-permanent makeup. In this method, pigments are injected into your skin with the help of a special blade. This method is one of the most popular methods for beauty of your eyebrows. If you are interested in this process, let's take a look at the whole process. In the first step, your microblading Markham specialist cleans your eyebrows and the area around them well.
This step is very important in this process and its duration is usually 20 minutes to an hour. In this process, your microblading specialist uses the right tools. To recognize how symmetrical your eyebrows are. Now it is time to choose the right color and shape for you. Choosing the right color is one of the most important steps of microblading Markham process because it makes the result natural and does not differ from your eyebrows.
After passing this step, your specialist preparing you for the main microblading process. Microblading , is a manual method and is done using a special hand blade that is equipped with fine needles. The eyebrow specialist uses this tool to pull the hair strands for your eyebrows. These strands are completely delicate and natural. About this process Let's say that there is no need to worry because during this process, local anesthesia is used and by using it, you feel the least pain. If we consider the pain scale from 1 to 10, according to a survey, most patients have 2 up to 3 have announced.
After the microblading Markham process, your eyebrows will be a little more colorful than you expect, so it is better not to be upset about this because this process is completely normal. You are also not used to full eyebrows, so the new appearance process may be a little strange for you by the end of the recovery period, the color of your eyebrows becomes more natural. In fact, after the color recovery eyebrows becomes about 20 to 40% brighter.
are microblading permanent?
Microblading is a semi-permanent make-up procedure. In fact, the result of this process lasts between one and three years. This process is a subset of the tattooing process because in this method, pigments are injected under the skin. Pigments enter the primary surface of your skin through the microblading Markham process, which is why your body eventually destroys the pigment over time.
The color of your eyebrows fades over time, so after that you need to have another session. How long it takes for the color of your eyebrows to fade depends on your skin type, health, lifestyle, and maintenance. In short, microblading results are semi-permanent to achieve a natural appearance and do not last forever like tattoos.
how long with my eyebrow take to heal?
The healing process of the microblading takes about 6 to 8 weeks and involves reactions such as swelling and tenderness and flaking and discoloration. The final shape of the microblading eyebrows is when the pigments are fixed after the healing period. You can book a repair session to fix any defects and complete your microblading Markham process. The healing process of microblading is a process that depends entirely on your emotions. Waiting in this process and proper maintenance is the key to success at this stage.
During the healing process, you may feel that the color of choice is wrong and you did not achieve what you want. Another important factor is your resistance to scratching and touching the shells. As a result, as mentioned, the microblading Markham process requires a lot of patience and maintenance, but at the end you will get an amazing result. As a final point, not everyone's skin heals in the same way, and some people may complete this stage quickly and without any peeling, while some people need at least 6 weeks for their skin to heal.
One of the questions most clients ask us is whether the microblading Markham process is painful or harmful So if you have this question in mind, know that you are not alone. This process is a semi-permanent process and clients' concerns about the pain of this process is not unusual but the good news for you is that it is possible and easy to bear this pain and you can easily pass this stage.
According to opinion polls, the majority of people who did microblading in Markham said they felt only a very small amount of pressure or discomfort. This amount of pressure is usually less than regular tattoos but not to mention that everything It ultimately depends on your pain tolerance threshold.
what's different types of microblading?
Semi-permanent makeup can create a new beauty for you. For example, the microblading process for the eyebrows works in such a way that it fills in the gaps of the eyebrows. For clients who have lost all their eyebrows, this process can create new eyebrows for them. In the following, we want to deal with the type of microblading Markham, so read this article to the end.
Nano brows
For more injection into the skin of the eyebrows and also more durability, the microblading Markham process is done with a special machine instead of hand tools.
Powder brows
In this method, a digital device is used to inject pigment into the skin and gives a powdery and soft appearance to the eyebrows. It is a great method for people who have oily skin or their skin is old.
Ombre brows
This method is similar to powdered eyebrows, but at first the eyebrows are darker and gradually become lighter.
Combo brows
This method is known as multidimensional eyebrows or combination eyebrows. This technique can be done by hand or with a digital machine.
How long is the appointment?
When you go for a microblading process, the whole process usually does not take more than two hours. During this time, we will talk to you about all the steps and make sure of all the items related to this process. In the first step, we measure your eyebrows in this process, all our efforts are to make your eyebrows symmetrical and also to create a desirable result in terms of shape and color. After the necessary measurements have been made and we have agreed on the color and shape of your eyebrows, it is time to the main tattoo process arrives. The tattoo takes about 30 minutes to an hour. In general, the microblading Markham process does not require much time and most of the time is devoted to the eyebrow symmetry section.
Is the follow up appointment included?
One of the most common questions that microblading in Markham clients have in mind is whether to schedule more sessions after the first session or not? It is usually recommended that this process be repeated for at least two sessions with an interval of 6 to 10 weeks. If you want to change the color or shape of your eyebrows, you can discuss this with your microblading Toronto specialist in these sessions. In general, it can be said that additional sessions complete the microblading Markham process, because if your eyebrows have disappeared or some parts of them have disappeared compared to the first session, you can easily eliminate these shortcomings in these sessions and have longer beautiful eyebrows.
Is it safe for all skin type?
You may also be wondering if it is suitable for all skin types depending on the type of microblading process. We can tell you with complete confidence that the microblading Markham process is suitable for all skin types unless you are one of the following: If the skin on your eyebrows is sunburned, it is better not to do this process when your skin is healing. Also, if you are one of those people who have undergone chemotherapy or your skin has been exposed to risks such as dermatitis or Accutane, it is better to let your recovery process end.
As a final point, people with liver disease should not undergo this procedure because they are at higher risk for infection. As a precaution, we recommend that pregnant women do not microblading until they be delivered of child.
Can I wear make up after microblading?
There are many women who are looking for the answer to the question of whether they can still do makeup after microblading. When we talk to our clients, we find that many of them use cosmetics and they are a little skeptical of their decision. But we have completely answered this question here. In fact, you should avoid applying cosmetics for at least 30 days after the microblading Markham process. This means that you should not leave that no cosmetics penetrate into your eyebrows in the first 30 days.
What are the benefits of microblading Markham?
One of the reasons that Microblading Markham has been able to attract women is the hair-to-hair design, which is completely combined with the structure of women's eyebrows and creates a full and natural look for their eyebrows. This method is great for people who want to fill in their sparse eyebrows and maintain their natural appearance.
What are the contraindications for microblading?
This technique is not recommended for people with oily skin, because oily skin dilutes the pigment, and as a result, there is no trace of the design left during the healing phase, and the ink may spread on your eyebrows.
Who Can Consider Microblading Markham?
Considering the result of microblading, people who want their eyebrows to look natural and the result of their beauty treatment is not clear can choose microblading. If you are one of the people who have the following conditions, it can be said that you are an ideal option for microblading:
If you have sparse eyebrows
If you want a natural and undetectable result
If you don't want to make up your eyebrows every day
What is the difference between Microblading Markham and eyebrow tattoo?
Microblading treatment should not be confused with old fashioned tattooing. Microblading is a technique that allows you to focus only on the upper surface of the eyebrow, that is, the layer of skin where the cells are regenerated. As a result, this technique guarantees a temporary result and is exactly the opposite of a permanent tattoo. In the microblading treatment session, a special pigment is manually implanted on the surface of the epidermis, this is done using a disposable blade.
How long does Microblading Markham last?
After the first session, you will need a touch-up session one month later. In fact, the healing process after the first session fades 30 to 40% of pigments. With the help of the touch-up session, the pigments are re-fixed. Microblading lasts between 1 and 3 years. The durability of this treatment depends on various factors, including the skin, your type of maintenance, and the depth of microblading and the pigment used. In this treatment, we prefer to use organic pigments because these pigments are of high quality and their color does not change.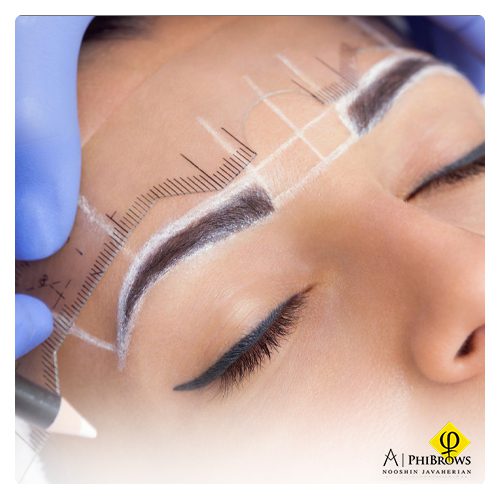 consultation for microblading
get your consultation for microblading markham.
If you have reached this part of the article, you have certainly made your decision, but you need a little more advice and guidance, so we in Canada permanent makeup with our experts will advise you for this process, so contact us now and ask for advice and make an appointment.
Latest microblading Articles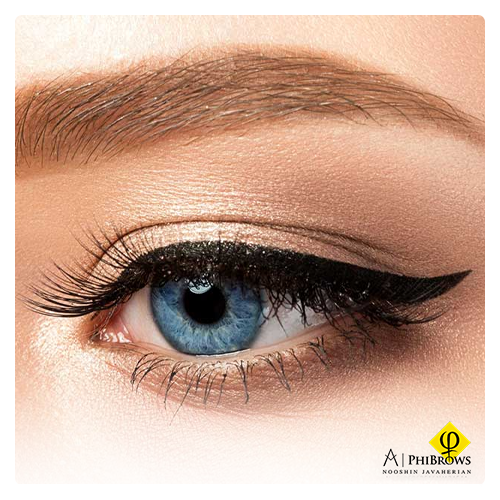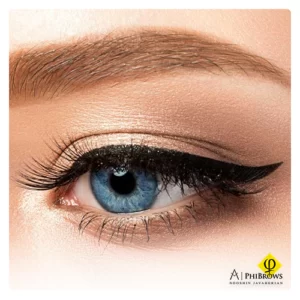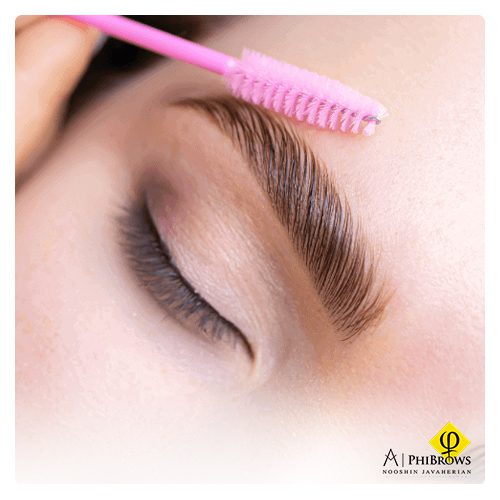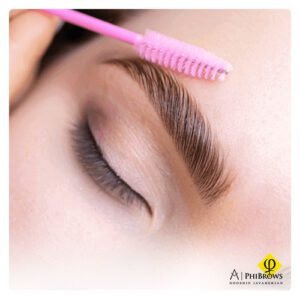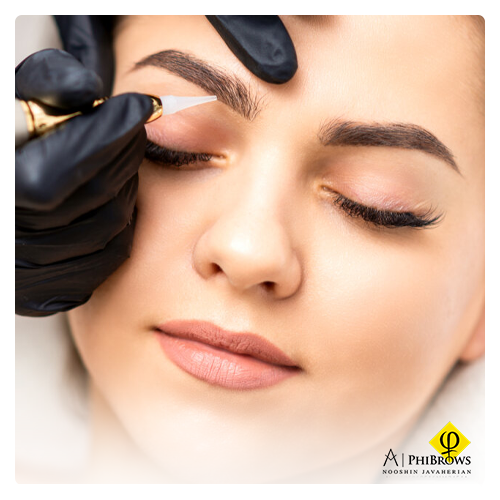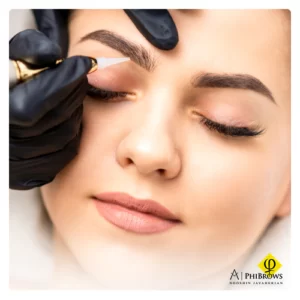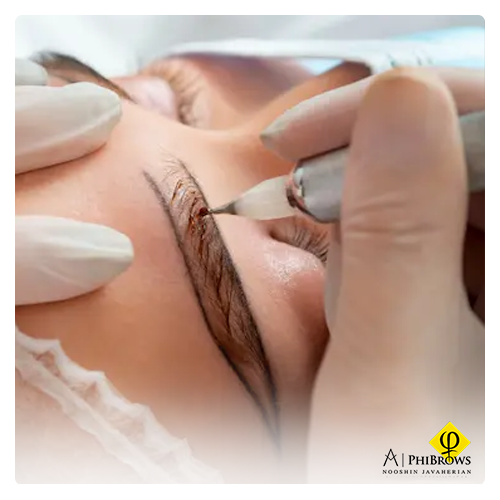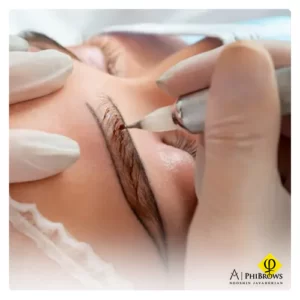 273 Manchester dr ,
Newmarket L3y6j4