The eyebrows have time. And, regardless of how you shape and care for your brows, you've probably heard about microblading. This semi-permanent tattoo method is used to give the appearance of larger brows by using hair-like strokes that simulate natural hair growth. Microfeathering is a new brow tattoo technique that has gained popularity in the last year. Microblading vs microfeathering are the solutions to having bigger, flawlessly groomed, natural-looking brows all day without having to fill them in every morning. Artists use this method to produce beautiful, super-fine hair strokes that seem like your real brow hair. The overall effect is realistic, long-lasting, and dramatically larger brows.
Depending on the brow appearance you want, you can now select the procedure that is best for you. What you need to know about these strategies and how they differ is explained below.
Read More: Microblading Toronto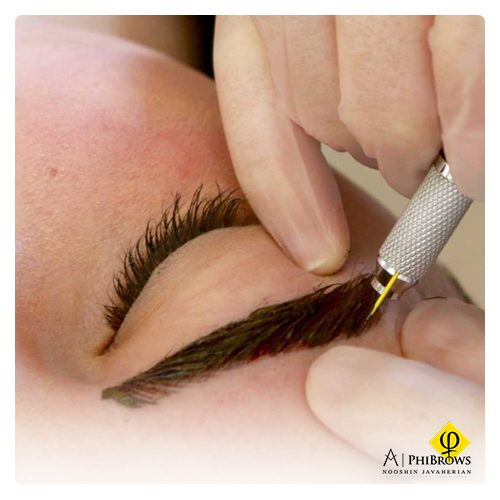 Microblading Toronto is a permanent makeup tattoo treatment. A unique portable instrument composed of numerous small needles is being used to draw on strokes that produce the illusion of genuine hair. Some painters also utilize a shading technique that includes plucking the skin to apply ink manually.
The ink used is specially prepared for the microblading technique and is significantly less concentrated than ordinary tattoo ink. While you may shape your brows however you choose, it is typically ideal to follow their natural direction for a genuinely natural-looking brow. Also, choose a pigment that complements the natural color of your brows as well as your skin tone. Several popular microblading techniques have emerged, including microfeathering. But what are the differncess between microblading vs microfeathering?
A microfeathering eyebrow technique was designed and developed by Beverly Hills eyebrow expert Kristie Streicher.
Microfeathering, like microblading Toronto, fills in the spaces between your natural brow hairs rather than shaping the curvature of your brow. By working with your natural brow form and coloring, microfeathering may create an enhanced brow that seems as natural as possible. Microfeathering is popular among those who have naturally thick brows but want to add a touch of whimsy to fill in those weird, thin spots without using a brow pencil! microbladinbg vs microfeathering adds subtle strokes to the brows for fullness without disrupting the current brow shape.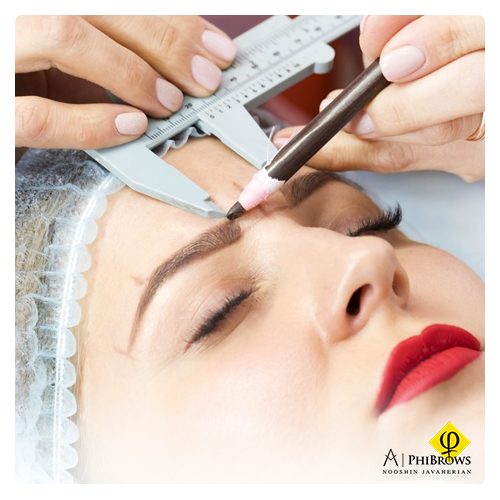 Drawing the strokes might take anything from 30 minutes to an hour, based on the scale of the brow. Microblading Toronto is a technique that uses needles linked to a tool to generate lines that look like brow hairs. During the process, pigment is completely manual (through the instrument) applied to the dermis, the skin's inner layer. After that, ointment is used to help in the healing process. After a few weeks, you will have to arrange a follow-up session and, if necessary, make any minor modifications to your brows. microblading vs microfeathering is similar to getting a tattoo in some ways, but it isn't permanent.
Read More: Microblading Barrie
Microfeathering Procedure
Microfeathering is often utilized on brow areas that are surrounded by natural hair, with any poorly covered areas filled in. The ink utilized is also precisely suited to the genuine color of the brows rather than the client's actual hair color. The end result is the most natural appearance imaginable.
When finished, you shouldn't be able to discern the difference between natural brow hairs and microfeathered strokes. The major purpose of microfeathering is to truly mimic natural hair and its development patterns for a smooth, natural, and stunning brow that seems easy. Simply speaking, microfeathering is characterized by fewer strokes, lower color intensity, and finer blades. It is less invasive and more personalized than traditional microblading.
The Benefits of Microblading
With brow microblading, the days of unnatural-looking brow tattoos that fade into red or green are over. Furthermore, there are other benefits to this treatment that you should consider. Some of these benefits are mentioned below.
Your brows will always be well groomed!
No more concern of your brow pomade wiping off at the seaside or after a hard workout. Except for the first 10 days, when it is suggested recommended you avoid water saturation, they are entirely waterproof.
They have a longer lifetime.
After your initial microblading treatment, you should return to the clinic in eight weeks for just a touch – ups. After that, you may anticipate your gorgeous new brows to last for up to two years.
You'll save time getting ready in the morning.
You can cut some time off of your morning ritual since your brows will already be precisely groomed, allowing you more quality spend with your cup of coffee. You can probably get a few more minutes of sleep.
You'll save money!
Powders, brow pencils, and pomades may quickly mount up, and it adds another brush to clean. While the initial cost of microblading may appear to be scary, it can range from a few hundred dollars to several thousand dollars based on the artist. It is still a smart purchase because it may last up to two years.in form of cost savings The terms microblading vs microfeathering are equal.
Benefits of Microfeathering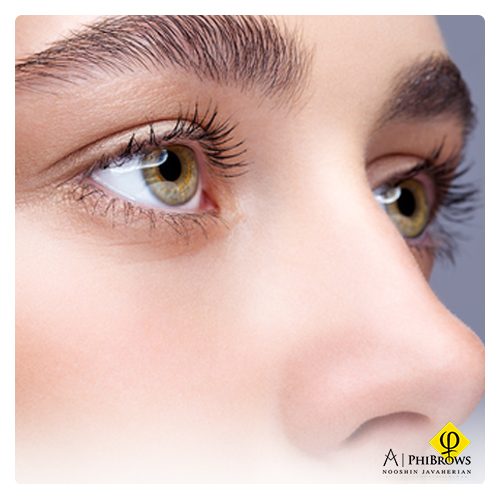 Once completed, microfeathering is a low-maintenance choice since it eliminates the need for make-up. In fact, many people who've had microfeathering performed no longer need to use brow makeup. Microfeathered brows appear bigger, thicker, and more miscued than untreated brows. Because the brows effectively frame the face, having microfeathered brows may mean appearing sleek from dawn to dusk—and without any eyebrow pencil or other make-up application required.
Microfeathering produces a more natural look than microblading, so if you want to seem groomed but not excessively polished, The question is whether the method of microblading vs microfeathering is best for me.  microfeathering might be the solution to your brow problems.
Read more: Microblading vs. powdered brows
Side effects of microblading and microfeathering
Depending on the kind of skin being treated, microfeathering and microblading may have undesirable results. It's a method that you would be best to avoid if you have thin, sensitive, or oily skin.It may take much longer for sensitive or thin skin to recover, leaving a spotty or fuzzy finish. A minor fuzzy appearance might emerge from oily skin since each hair stroke can appear more dispersed than it should.
In addition to the previously stated itching, other microfeathering adverse effects might include redness, bruising, or swelling. In essence, the process does entail tattooing the skin, so some discomfort is to be considered.
What are the distinctions between microblading vs microfeathering?
Compared to microblading vs microfeathering uses a simpler technique. If you've ever felt it looked too perfect, overly filled-in, or artificial-looking, microfeathering is the cooler, livelier big sister of microblading. The end result of microfeathering is to attempt to produce hair-like strokes that mimic and replicate real hair. The appearance is flimsy. The same process and instruments are used in both treatments, but the difference is in the results of microblading vs microfeathering. Additionally, skin between both the hair and the strokes should be visible.
Read more: Microblading vs. Microshading
Which one are you an ideal candidate for?
The best candidate for microblading is someone who desires a fully pigmented but still natural-looking brow because it generally works on the whole eyebrow region.
In contrast to the stronger and more pigmented brows that come from microblading vs microfeathering is a treatment for those who don't want their entire brows done and is perfect for someone who actually wants a slightly filled-in brow.
How does microblading vs microfeathering affect your natural brow
Brow microblading vs microfeathering usually results in a new brow shape. Microfeathering starts with the existing brow form and fills it in as necessary. Microshading is excellent for achieving flawlessly arched brows. In addition, microblading may be utilized to radically transform your brows or, in the event of non-existent brows, to construct eyebrows from scratch. This makes it a bit harsher than microfeathering, which is essentially simply improving your natural brows. Microshading can be used to develop new brows for people who have plucked their brows and no longer have brow hair growing longer, as well as to give an ombre appearance to existing brows.
Whichever method of microblading vs microfeathering lasts the longest
Microfeathering strokes are often thinner and smaller in size than microblading strokes. Since the pigmented strokes are significantly finer, microfeathering does not have the same lasting power as microblading. Microfeathering might endure for up to a year while microblading results and can last anywhere from one to three years. However, both microblading vs microfeathering are semi-permanent cosmetic techniques.
How do the prices of microblading vs microfeathering differ?
Microblading vs microfeathering may cost between $350 and $1,500. Again, these prices will vary based on your geographical region, the artist's talent level, how so much work you have to get started, and any other relevant criteria. Microfeathering is often less expensive than microblading since it entails much less work on the brows.
Read more: How much does microblading cost?
It's no wonder that microblading vs microfeathering is a big success. This type of cosmetic tattooing allows you to achieve your ideal of a naturally feathered brow without any sacrifice. It is perfect for people who are happy with their brow form but want more fullness and symmetry. It's designed for individuals who believe that little is more.
Preparing for Microfeathering
Now that we have talked about microblading vs microfeathering, let's get down to it. To prepare for this treatment, you should keep in mind that natural eyebrows should not be waxed for a few weeks before the treatment in order to evaluate and strengthen the natural shape of the eyebrow. Today, this process may be done differently in each clinic, but in general, people who want to perform this treatment for a client must be trained. Professionals must remember to work with the client's natural hair because otherwise they can negatively affect the final result. One of the most important principles that we consider is not to destroy the natural and beautiful eyebrows that make up the overall structure of people's faces.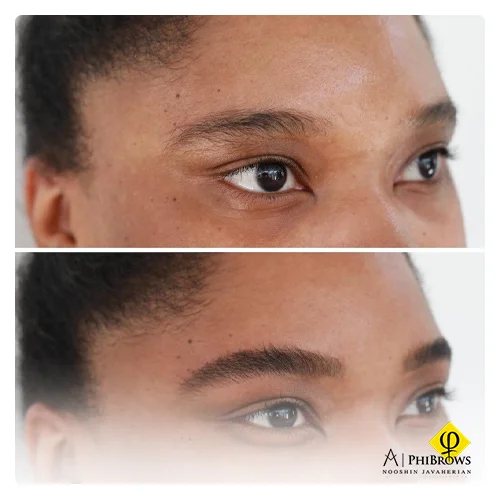 What can be expected during Microfeathering?
According to the above section, you know how to prepare for microblading vs microfeathering. In this section, we want to express the expectations that you can have. Usually, during this process, pigments are custom applied to the customer's eyebrows to create a fuller look, this work is designed to imitate the color of the customer's eyebrows. We use iron oxide pigments during this process because they are the safest semi-permanent pigments that can be used on the skin. Over time, these pigments are naturally absorbed by the body and disappear.
Usually, each treatment session takes between one and a half to two hours. Microfeathering can take up to three sessions to complete the final result. We usually take the first steps of this process with a small test on the customer's skin. Usually, this work is done in denser areas of the eyebrows to determine the exact design of the eyebrows. The second session of this process will be done six to eight weeks after the first session, although this depends on how each customer's skin improves or responds. In fact, this is done when more pigment is needed. This procedure will ensure the best and most natural result as each client's eyebrows go through a different healing process.
Is microblading vs microfeathering the same as tattooing?
The microblading vs microfeathering methods are considered types of tattoos, but their needles are very delicate. Unlike tattooing, needles only penetrate the surface layers of the skin. This is why this method is considered semi-permanent, but traditional cosmetic tattoos are completely permanent. This procedure may be a little painful, but don't worry, we will numb the area before we begin.