Microblading is an application in the Permanent Makeup family. It is a cosmetic tattoo that uses semi-permanent pigments to create the look of traditional makeup. The pigment is inserted into tiny cuts made along the eyebrows, and the result is a look that simulates natural eyebrow hair. The micro-wounds that are created during the procedure take around 4–6 weeks to heal and among these weeks, microblading after 4 weeks is so important.
If properly managed, your microblading procedure should last for another 2-3 years. Further touch-ups, or at least a yearly refresher, may be necessary to extend the life of the application. The length of your healing journey and the longevity of the outcomes will be determined by factors such as your type of skin, age, and general lifestyle habits.
Read more: Microblading Toronto
What is the microblading healing process?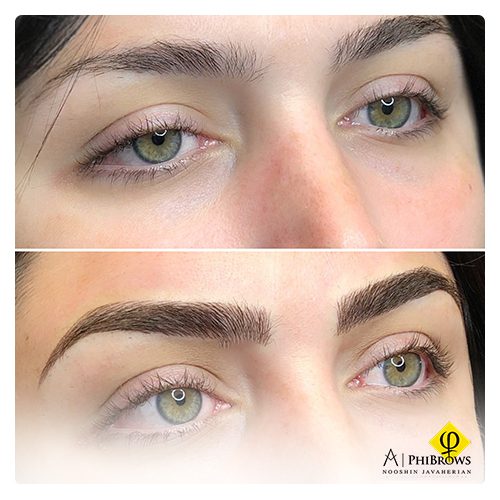 Completely healed microblading Toronto outcomes are the most natural and trouble-free method for enhancing brows. The route to reaching those desired therapeutic outcomes might be unexpected. Knowing the microblading healing process, in addition to fulfilling the microblading aftercare recommendations, is critical to avoiding unnecessary stress and concern while going through the many phases of recovery.
This stage comprises numerous particular durations, such as microblading after two weeks, microblading after 4 weeks, and microblading after six weeks. The easiest approach to start comprehending the microblading healing process is to highlight the term "process." Because the microblading treatment includes putting micro scratches into the epidermis, the body will undoubtedly need to recover afterward.
However, unlike the other wounds, microblading tiny strokes must heal in such a way that the pigment remains in the skin, simulating the look of real eyebrow hair.
The Microblading Healing Process Week by Week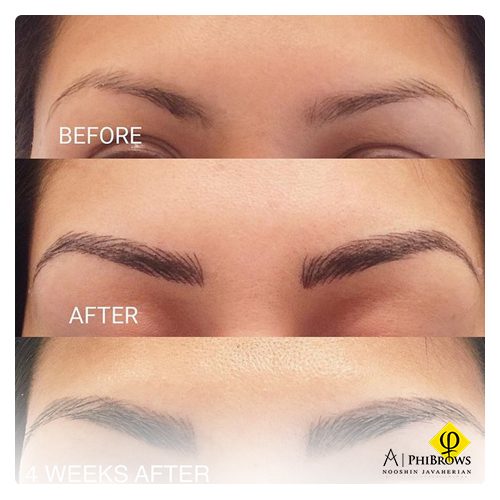 The microblading healing process occurs in stages over several weeks. Microblading undergoes a succession of events and changes over the course of a week until it ultimately heals entirely and the brows adopt their final shape. 
Microblading after Two weeks
Two weeks after your initial microblading appointment, you'll notice your brows are lighter than planned, but this will gradually correct itself as the skin recovers. You just have to be calm. The color of your brows should be more equal and natural. Individual brow hairs will also appear more distinct, giving the illusion of feathery brows. You can continue with your usual skincare and cosmetics procedures.
Microblading after 4 weeks
Microblading after 4 weeks, your skin should now be nearly healed. There should be no more discomfort or pain, and your eyebrows should appear and feel full and, most importantly, natural. The healing time ranges from around 4 – 6 weeks. Do not be disheartened at this time. Everyone has varied habits, skin health, and ages because all of these factors influence the healing process.
In microblading after 4 weeks, The color will appear much better than before, but it will not be flawless just yet. There may be some patches, but these will be fixed. Your brows should also be full and silky. You'll most likely have a follow-up visit with your provider in the next month or two. This enables them to see how your skin has recovered and to treat any areas.
Is it too soon for a microblading touch-up after 4 weeks?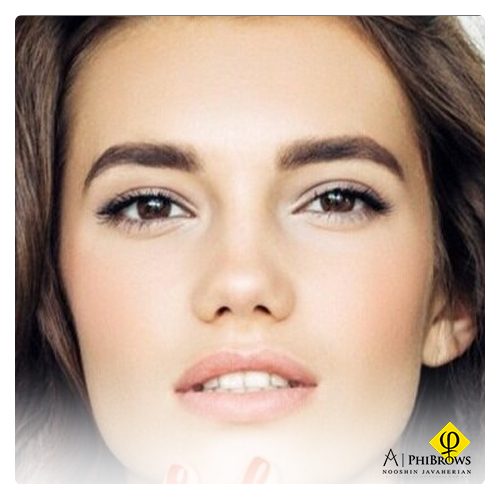 Touch-up sessions should not be performed before 4 weeks following the original microblading session since the pigment color has not yet fully settled into the skin. Most essential is to avoid scarring because the tissue takes time to recover entirely.
Does microblading look normal after 4 weeks?
Yes, your skin will be entirely healed in microblading after 4 weeks. You should not feel any pain or discomfort. Your brows should also be soft and plump. You'll most likely have a follow-up visit with your provider in another month or two.
After your initial microblading treatment, your skin should heal microblading after 4 weeks. It may probably feel uncomfortable and unpleasant at first, but this will fade with time. Before showing their full color, your brows will deepen and lighten as well.
It is common for your skin to flake and peels throughout the healing process. Picking at your skin might cause the tiny incisions to reopen and postpone the healing process. Contact your service provider if you have any issues.
How long does it take for microblading eyebrows to heal?
microblading after 4 weeks improvement process is or 8 weeks, of course, this process is related to your age and general body system. This process includes stages of swelling, sensitivity, peeling and discoloration. Microblading eyebrows will get their final shape and color after the pigment settles and the skin is completely healed. When the microblading eyebrows have gone through the healing process completely, you should book an appointment to correct possible defects caused by the treatment to restore your eyebrows. do.
Points for microblading after 4 weeks
After your microblading process is done, let your eyebrows rest for 1 hour. This means that you should not touch your eyebrows during the healing process.
Day of treatment: Moisten the eyebrows with a towel or a cool cloth and apply a small amount of the embalming ointment on your eyebrows with a clean finger once every hour. Try to maintain a thin layer of hydration.
Day 3 onwards: Use the balm 2-3 times a day to continue the healing process, but no need to blot. You can use balm when you feel that the eyebrows are drying.
Day 10 and 12: At this stage of the process, apply a thick layer of balm or coconut oil to your brows. You can take a warm shower and let the oil condition the skin. Gently remove excess pigment and dead skin with a Q-tip.
Final day of treatment: At the end of the treatment process, the color of your eyebrows will look very bright, the true color of your eyebrows will reappear after 4 to 5 weeks. The actual color will be 30-50% lighter than the first day color.
What should be avoided?
To ensure that the pigment remains in the epidermis, avoid any type of water activity or physical activity that causes heavy sweating in the next 5 to 7 days. If your eyebrows get wet, dry them immediately.
Flaking can occur 3 to 5 days after the microblading procedure. Do not pick the eyebrow skins and do not rub or wipe them. Allow the dry flakes to fall off naturally or the pigments will be removed.
Do not use any kind of cosmetics on the area during the healing process. You can use make-up when the flaking process stops.
Do not expose to the sun during the healing process.
Do not swim in fresh, salt or chlorinated water for two weeks.
Also, avoid vigorous activity for 2 days.
Note: Failure to follow microblading after 4 weeks after care will cause loss of pigment or color change or even infection.