Lash lift Barrie is one of the simplest ways to change your look. After the quick, painless, and affordable treatment, your eyes will look instantly brighter and more open, making you seem more youthful and awake. Plus, your lashes will get that beautiful curl and flutter you've always wanted! Think about lash lift Barrie like permanently curling your lashes and applying mascara that never wears off.
Lash lifts Barrie is one of the biggest beauty trends currently but it's different from eyelash extensions and fake eyelashes. Canada permanent makeup in Barrie can help you get bigger, fuller, curlier eyelashes and you can customize your results from the shape of your curl to adding a tint if you don't plan on wearing mascara every day.
Not only does the procedure require little effort, it also lasts longer than eyelash extensions with fewer potential side effects. The Lash Lift Barrie is a new treatment in which we lift the natural lashes and give them more volume. During the Lash Lift, your own lashes are lifted from the root against a soft, silicone mold with a special cream that makes the new shape in the lashes permanent. After lifting, we also apply a volumizer cream and a nourishing oil to the eyelashes. The result is long, full, curled and healthy lashes.
Read more: price of microblading in Toronto
lash lift in canada makeup
lash lift in Canada permanent makeup
A lash lift Barrie involves two separate processes in Canada permanent makeup, both designed to give you beautiful, fluttery eyelashes for weeks. The lash lift mimics the effect of an eyelash curler. It makes your lashes bend upwards, leaving them looking longer, and your eyes more open.
Lash lift makes your eyelashes look darker, thicker, and fuller. It's particularly striking on those with naturally blonde or red lashes. The natural shape, direction, and thickness of your eyelashes will determine how dramatic your results are. If your lashes lie almost flat you'll see a big difference after doing lash lift. Most women notice their eyes look more open, brighter, younger, and more awake following their lash lift. Additionally, the eyelashes themselves will appear far longer, fuller and more defined
For the best results, we recommend that you also have the lashes dyed. This will make your lashes look even fuller and more intense. This makes not only eyelash curlers, but also mascaras superfluous. The result of the Lash Lift Barrie remains visible for about 6 weeks. After this, the curl will drop out of the lashes again. Because Lash Lifting Barrie is not harmful to your own lashes, you can simply repeat the treatment after 6 weeks.
Nearly anyone is a candidate for a lash lift Barrie as long as they have lashes, however you'll often get the best results when beginning with healthy lashes. If you're planning on ongoing lash lifts treatments, our technician will most likely suggest you use a conditioning lash serum in between visits. While extensions may yield a more dramatic end result, lash lifts are perfect for a more natural look.
For more information, you can read the comments of others about this process.
Fantastic job. she is amazing really an artist and she knows exactly what to do. Highly recommended !

Elite Atta mini: Being a profesional Fantastic job. she is amazing really an artist and she knows exactly what to do highly recommended.

Had my eyebrows done for the first time here and Mrs. Nooshin was very careful, professional and attentive throughout the process, making the entire experience very

[…]
price lash lift technique in barrie?
what's happens during a lash lift barrie
Despite its rising popularity, there seems to be a lot of confusion surrounding what exactly a lash lift Barrie is. In the simplest terms, a lash lift is a perm for your lashes that shapes them into the perfect eye-opening curl. It's often paired with a lash tint to make lashes stand out even more. The wonderful and experienced technicians at Canada permanent makeup in Barrie will walk you through the procedure with a consultation.
After discussing your goals, if you want lashes pushed upward or fanned out, the work begins. The technician separates your lower and upper lashes and applies a silicone pad to your upper lid. A special serum is then used to break down the keratin protein in your lashes, allowing your technician to shape, sculpt, and lift them around a special silicone mold. Then the keratin is added back into the lashes with another serum and now: lifted, curled lashes.
how long a lash lift session last?
If you're going on vacation or prefer a low-maintenance makeup routine, you can do lash lift Barrie to deepen the color of your eyelashes in addition to the more dramatic curve. The lash lift takes approximately 45 minutes to one hour. While you might feel a little bit odd about someone fussing with your lashes, you'll likely be able to relax and chill out during that time in Canada permanent makeup.
After washing and drying your lashes, the lash artist uses an adhesive similar to lash glue to attach silicone shields to your eyelids. Then your lashes are combed up and glued to the pad to hold their shape, and the perming solution which softens the hair so the lashes can hold the shape is applied. The solution stays on your lashes for anywhere from six to 12 minutes, depending on how well your lashes hold a curl.
Lash lift Barrie doesn't hurt, and most people find the process to be very relaxing. If you hate things near your eyes or have sensitivities, you might experience a bit of discomfort or awkwardness. However, allergic reactions to the solution can cause side effects such as rash, redness, or blisters, so if you are worried, ask for a spot test first.
Select a skilled and experienced technician with good reviews, and don't have it done too often allow six to eight weeks between appointments.
What is the result of lash lift and Does it need any preparation?
lash lift fixes your eyelashes. What is the secret of a good eyelash lift? The secret is a safe chemical solution. lash lift is actually a filling method for your eyelashes that creates a natural curl and gives you a wonderful gift. The length of eyelashes and the direction of eyelash growth of each person is different from the other. The process of lash lift makes the eyelashes look curly and beautiful for several weeks. lash lift Barrie requires a little preparation.
Before the lash lift process, wash your face thoroughly and avoid eye makeup. Wash your eyes thoroughly with soap and water. If you use waterproof mascara, stop use it at least three days before the lash lift Barrie procedure because it may leave effects and the lash lift may not work properly.
How to maintain lash lift ?
After this process, the first 24 hours are very important. After the lash lift Barrie, keep your eyelashes dry. In the first 24 hours, avoid water, sweat, steam or sauna. Try not to rub your eyes because It is possible to change the curl of the eyelashes. Use a clean and special brush for your eyelashes to keep them clean and without knots. You can use eye makeup and mascara, but only those that are not waterproof.
It is not necessary to use mascara if you want to strengthen your lash lift Barrie. Using eye cosmetics that are waterproof can weaken the effect of your lift. Use non-greasy makeup removers. Finally, you can keep your eyelashes healthy. Help. Nourish your eyelashes with castor oil 2-3 times a week. This oil is recommended to keep your eyelashes strong.
If we want to answer you briefly, the answer to this question is yes. When this method is done correctly, it is considered a safe way to beautify the eyelashes. At some point in the lash lift Barrie process, a special dye is used to fill in the lashes. Sometimes some people may be allergic to this substance and become allergic to it when it comes in contact with their skin. Be sure If you are allergic to the materials of this process and ask question about this process from specialists.
What do you need to know about lash lift Barrie ?
When you decide to use beauty services, you should also keep in mind that you have enough information about that beauty service. In this part of the article, we want to tell you the information about lash lift Barrie, so in Continue to be with the Canada permanent make up team. The first and most important thing to consider when deciding on cosmetic procedures is how professional is the team of you chosen clinic or cosmetic specialist of your choice? Are they have enough licenses for doing beauty services? Be sure to pay enough attention to this point in the pre-decision stage.
In any process, whether in the field of beauty or other issues, law and regulations have a very important place. So do not worry and ask your clinic or specialist about licenses and ask about their experience and special certifications so that they can provide you with the necessary information.
What is the different between lash extensions and lash lifts?
As you know, there are many ways to beautify the eyes, each of which has its own advantages and disadvantages. It is better to make decisions and choices based on your circumstances and type of desire. One of the solutions to increase the beauty of the eyes lash extensions. In this process, the length of the eyelashes can be increased as much as the client requests. There are different types of lash extensions, which can be done both naturally and in a fuller and more specific way. Also, this process has special styles such as cat style and doll style that the type of this style is selected according to the shape of your eyes.
Now, if we want to talk about lash lift , we must say that lash lift does not add anything to your eyelashes and eyes. More clearly, the result of lash lift Barrie is something similar to the result of using eyelash curler. But the main difference with eyelash curler result is that the result of lash lift does not disappear with washing and it lasts much longer So you can start your day with peace of mind in the morning with the beauty of your eyes.
If you want to increase the volume or length of your eyelashes, you can also use mascara. At the end of the article, if you are looking for a safe and low-care solution, the professional Canada permanent make up team will offer you a lash lift Barrie.
What if my lashes are really short?
Usually, people are looking for eyelash beauty processes whose eyelashes are short or pale. They are also looking for a method that, in addition to solving the mentioned problems, has a good durability.
The lash lift Barrie process is one of the beauty processes that is suitable and great for everyone. We insist on this offer because many of you are aware of the actual length of your eyelashes and for various reasons, including having straight eyelashes, feel that the length of your eyelashes is short, but if you see your eyes after the lash lift Barrie process, you will definitely be surprised.
If you reject our offer for lash lift Barrie, you can't feel the good features and characteristics of your eyelashes and you will not get that good feeling after the result. Some clients do not consider lash lift Barrie enough and believe that their eyelashes volume have to be more. We suggest these people to use a small amount of mascara to increase the volume after lash lift Barrie and see the unique result.
Applying mascara after lash lift Barrie is a simple solution to increase the volume of your eyelashes.
Who is suitable for lash lift ?
If you prefer a face without makeup, lash lift is great for you. If you have short eyelashes, you may have been looking for eyelash extensions before. If you like your natural eyelashes and you just want to have bigger eyes or you want avoid mascara lash lift is a great choice for you. lash lift does not increase the length of your eyelashes, but curling your eyelashes will make your eyelashes look longer and make your eyes look bigger. lash lift is one way to achieve an impressive look that you can never have with your natural lashes.
Can I use lash lift with other treatments?
Yes, you can definitely use this treatment as a complement to other treatments. All of these treatments are to strengthen the growth of your eyelashes. In addition to strengthening and growing eyelashes, lash lift Barrie helps you if you have curly eyelashes or have long or smooth eyelashes, you can easily control them. As a result, with the help of this method, you can create a more beautiful and tidy appearance for your eyelashes. In this method, special colors can be used to lead to Make your eyelashes stand out and become more colorful.
As mentioned, this treatment is one of the treatments that in addition to not causing any damage to your eyelashes, but also strengthens them, so there is no problem to use other treatments after that.
Are lash lift and lash perming the same?
lash lift is a method of strengthening the eyelashes that curls and lifts your eyelashes and gives you a beautiful and natural look, while the other method curls your eyelashes too much, and in other words, doll eyelashes It gives you a look that makes your lashes look shorter. However, the procedure is the same for both methods. In fact, the goal of both methods is to lift your natural lashes. In the process of lash lift Barrie, use special silicone pads. It helps to lift and curl your eyelashes and gives you an amazing result.
lash lift is one of the new beauty methods that uses completely new tools and equipment to make your eyelashes more beautiful and does not cause any damage to your eyelashes.
Is the lash lift painful?
lash lift Barrie is not a painful process at all, you just have to keep your eyes closed during the procedure so that your specialist can do the lash lift procedure for you to see the amazing result. Normally, this whole process takes about 45 to 60 minutes and because your eyes are closed all this time, when the process is over and you open your eyes, you may have a strange feeling that is completely natural and disappears quickly. We recommend that you perform this process in reputable clinics.
Do it by a professional team so that no damage is done to your eyelashes and also enjoy the result to the fullest. We assure you that you will not suffer any pain during this process and all you will think about is the wonderful result of this process. This process is one of the painless and comfortable beauty treatments.
How long will a lash lift last?
The lifespan of the lash lift is about 6 to 8 weeks and there is no need for a repair session. Only when the effect of the result is completely gone, you can try this process again. The lasting effect of this process can be different from person to person. In fact, some activities, such as swimming, can reduce the duration of this process. As a result, the initial maintenance in the first twenty-four hours is very effective on the durability of the lash lift Barrie, after which it requires almost no care and you can enjoy your long and curly eyelashes with ease and get rid of harmful mascaras.
consultation for microblading
get your consultation for lash lift barrie?
Canada permanent makeup utilizes certified and licensed technicians for lash lift. we are concerned about client safety. Our technicians provide examples of services, offer a comprehensive consultation and provide before and after photos. As a result, you can easily decide.
If you're ready to give the long lasting, natural look of lash lifts Barrie contact Canada permanent makeup today.
Latest lash lift Articles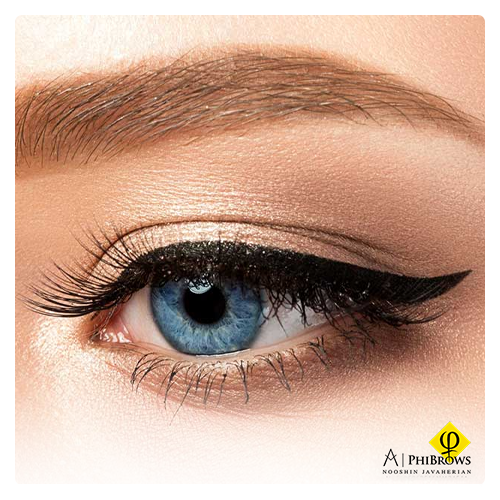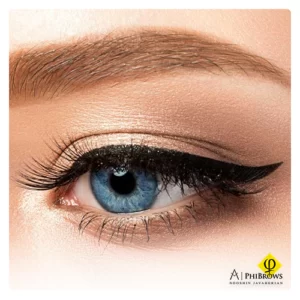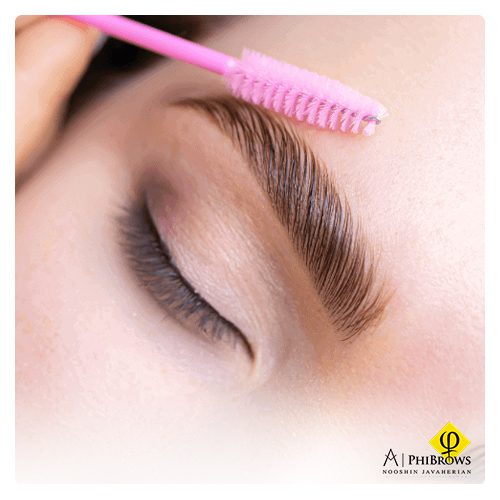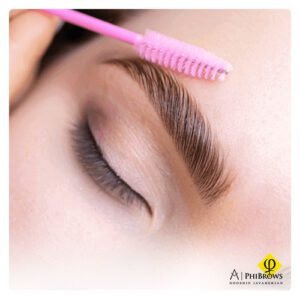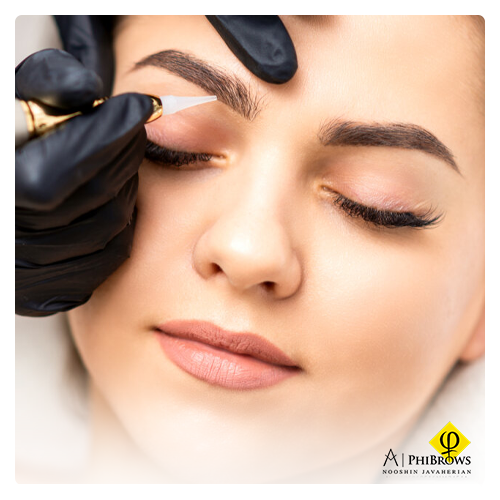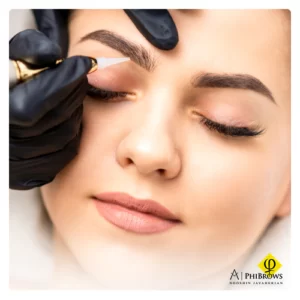 273 Manchester dr ,
Newmarket L3y6j4