Do Brow lamination Barrie to create an eye-opening effect. Wake up with bolder, fuller brows in a beautiful shape for up to 6–8 weeks. Brow lamination Barrie is a kind of perm for your brows since it gives them a fixed, uniform shape for a prolonged length of time.
Brow lamination is a relatively new procedure that focuses on creating shiny, smooth brows. Also sometimes called an eyebrow perm, the high-shine effects tend to be sought after by those who may be experiencing thinning or unruly brows. Unlike microblading, needles and coloring are not involved.
Read more: price of microblading in Toronto
Brow Lamination in canada makeup
Brow Lamination in canada makeup
We know that it's not always easy to find the time or money that allows you to pamper yourself which is why we offer quick and high-quality treatments that won't cost an arm and a leg. The formula of Brow lamination is designed to be gentle on the hair and skin. Brow lamination Barrie does not cause any long-term damage to the brow hair when performed by a trained professional.
Brow lamination Barrie works by restructuring the brow hair's Disulphide bonds – essentially using the same science and basic principles of a perm.
The affect will last until your brow hair grows out. On average around 4-6 weeks. Brow lamination should be done 8-10 weeks apart in order to allow the brow hairs to complete its growth cycle. Each time you get them wet they will appear disheveled. You need to brush them regularly. It is recommended to purchase a brow gel to hold the hair in place throughout the day. If you want to see this service, you can refer to the portfolio below.
While brow lamination Barrie works on all types of eyebrow hair, those who can't tame their curly, unruly brows or have hairs that grow in random directions will especially love the results. Directly after the treatment the brows will look very sleek and have a wet look about them, similar to freshly microbladed brows. In the following, we want to deal with customers' opinions regarding this service.
Fantastic job. she is amazing really an artist and she knows exactly what to do. Highly recommended !

Elite Atta mini: Being a profesional Fantastic job. she is amazing really an artist and she knows exactly what to do highly recommended.

My wife and I went for our eyebrows to Nooshin. I have a scar on my eyebrow from childhood. Nooshin was able to bring back a

[…]
What is the process of brow lamination barrie
The brow lamination Barrie takes less than an hour and is completed in a single appointment. Here's how it goes down…
To start the treatment, clients lay in a comfortable reclining bed, with their eyes closed, then We prepare the brows by cleansing them properly so we can accurately assess the natural brow and discuss with the client what shape and look they want to achieve. It's recommended to grow out your brows for at least three weeks before your appointment in order for the technician to achieve the best possible shape.
The brow hairs are then combed and shaped into the desired direction. Once combed, the keratin formula is lathered on the brow and set with cling wrap, The cling wrap setting time varies from brow to brow as everyone has a different brow texture. Five minutes will usually be enough for most brows.
There can be a slight tingling while the cream is on, but nothing that should feel uncomfortable. Next, the neutralizing-cream is applied over the brow and left for a few minutes to set the style. This is then usually followed by a tint and shaping using either wax or thread to achieve the desired colour and shape.
brow lamination maintenance
For the first 24 hours after your brow lamination barrie you'll need to avoid getting them wet, meaning no hot steamy showers, saunas or exercise.
After this you can wet and cleanse your face with any of your favorite products and it won't disrupt the shape of the brow.
Who is best suited for Brow Lamination and Who isn't it suitable for?
brow lamination is very suitable for people who have eyebrow hair. In fact, it can be said that all people can benefit from this process. All women of any age can do brow lamination . Brow lamination can create full and tidy eyebrows for you. The eyebrows that you have always dreamed of. The brow lamination Barrie makes the eyebrows completely smooth and shiny. The result of the brow lamination is different for everyone. In fact, this result depends on the amount of hair on your eyebrows.
brow lamination is not suitable for people whose eyebrow hair is thick. In fact, brow lamination material does not work well for thick eyebrows, but it can still be good trying. For people who are pregnant and breastfeeding, brow lamination Barrie is not recommended unless you do it before you get pregnant and do not be allergic.
How long does brow lamination last?
brow laminate lasts for six weeks, but if you are smart in this process, you can increase this number. This means that get away from steam and sweat and makeup or skin care products in the eyebrow area for 24 hours and from the peeler for 72 hours. This allows the eyebrow hairs to stay where they need to be. What you should pay attention to is that immediately after the brow lamination Barrie process, the eyebrow hairs may look completely straight, but after the first 24 hours, you can start brushing in the desired shape. For more durability of brow lamination , try to follow the above recommendations to get a better result.
As you know, in beauty processes, part of the final result depends on the people themselves. This means that it must be done in the right way. Take care of your eyebrows.
What are the results like?
Immediately after the brow lamination process, your eyebrows become very shiny and look wet.
This moisturizing state lasts for 24 hours. After washing, they return to a soft state, or if you like a moist appearance, you can easily regenerate it using eyebrow gel or serum. During the brow lamination Barrie process, the eyebrow hairs are brushed. They are adjusted in such a way that they all follow the same direction of hair growth. After the brow lamination process and even after washing the eyebrows once, they remain in this position for up to eight weeks. The end result of brow lamination is thick, fluffy and natural eyebrows.
Is brow lamination bad for your brows?
Just like when you straighten your hair or do a long treatment for your eyelashes or a smoky or lifting volume, the brow lamination Barrie changes the hair transplant and softens the hair cuticle with this process. This is what the hair is able to do. Makes them take on a new shape. You can use a nutritious product to strengthen your eyebrows. Just keep in mind that if this process is repeated earlier than 6 weeks, it may damage your eyebrows.
Is it bad for pregnant clients?
Many of our clients are pregnant women and are eager to do brow lamination Barrie, but due to contraindications, we advise these people not to do this process during pregnancy or breastfeeding. As you know, during pregnancy, the body's hormones are affected. There are a series of changes that have a great impact on the body. Regarding this process, we must say that during this period, it may be less effective and not as effective as it should be. We want them to take action after they get out of their situation and have bright and beautiful eyebrows.
How often can you repeat this process?
Those who have done the brow lamination process know very well that the result is so pleasant and excellent that it surprises every woman because it gives you shiny and regular eyebrows as a gift for a long time. Because of the many benefits of brow lamination many of our clients are wondering how long it will take them to repeat this process. In fact, you can repeat this process every 6 to 8 weeks and enjoy the satisfactory result. This time interval should be observed because if this process is done too much, it may damage your eyebrows, so pay attention to this point along with the good results and benefits of brow lamination Barrie.
Can we wear make up after this process?
Make-up for women is one of the things that in addition to being enjoyable is energizing, so they do not like to leave it at all. The brow lamination Barrie process allows you to do in addition to the semi-permanent services that you do have your own makeup routine, but here are a few things to keep in mind. We recommend that you keep your eyebrows without any makeup for the first 24 hours and do not use any products for your eyebrows. This will make the laminate material fully effective. After the first 24 hours, you are free to comb your eyebrows safely.
Are there any risks involved with brow lamination?
There is some risk in all beauty services, but you must be careful that this risk does not endanger your health and does not harm you. One of the most important principles for beauty services is to make sure that the clinic you choose is reputable and has a professional team. Also, the materials used by each clinic may be different from the other, so research about it before choosing the place. You should know what solutions the specialists use for brow lamination Barrie because If someone does not know well, they may damage your eyebrows during the process.
Does the timing differ depending on the hair?
The answer to this question is yes, since the type of eyebrows is different for each person and also the brow lamination Barrie products should be used in appropriate amounts for each person. But changing this time is only for one or two minutes and not more. As a result, it is clear that special solutions should remain on the eyebrows of these people for a longer period of time to have a more complete effect. On the other hand, some clients have thinner eyebrows, so special solutions have a shorter duration on the eyebrows people stay because their eyebrows form more easily.
get free consultation for brow lamination barrie
We want to make sure you leave Canada permanent makeup feeling more fabulous than when you arrived. So, sit back, relax and let our skilled professional team take care of you. Get in touch to find out more about brow lamination Barrie.
Create the look of full, fluffy brows by redirecting your eyebrow hair growth upwards. It will allow you to achieve the absolute fullness using your own natural hair.
Latest brow lamination Articles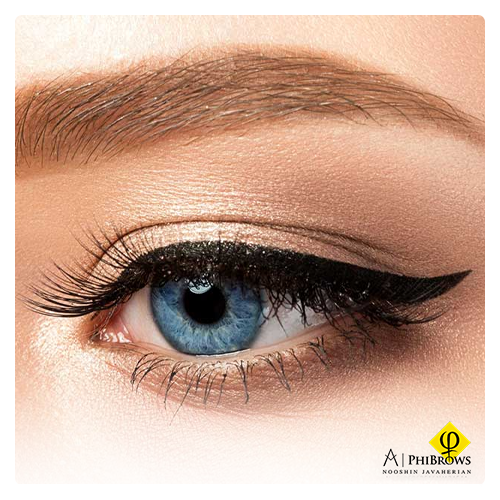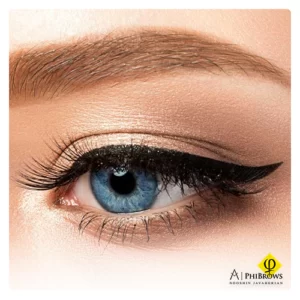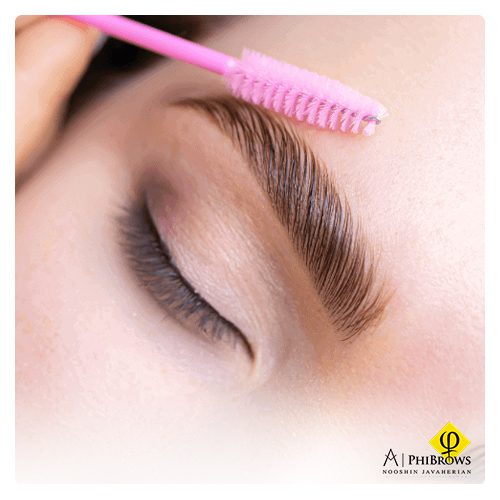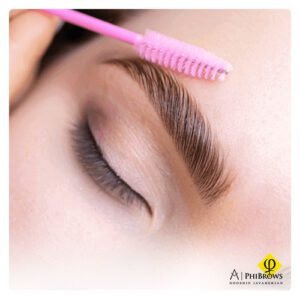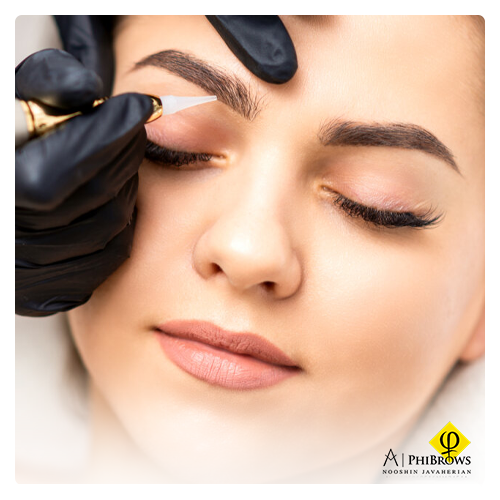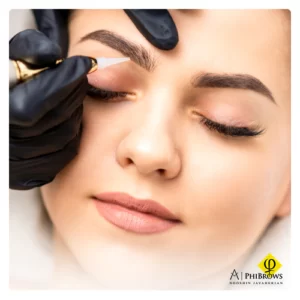 273 Manchester dr ,
Newmarket L3y6j4